Gaming
VOTE NOW | Tah, Evra OR Morgan? Who resembles more to CRASH of Call of duty: Black Ops 4?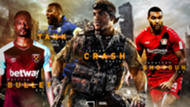 With two polls down, we move on to our third where we look at CRASH and use your help to match him with the right defender that resembles him the most.
Football is a team sport where you expect your teammates to give their all and support you by all means possible as you look for that win.
On that note, we want to know who you think resembles CRASH (a specialist character in Call of Duty: Black Ops 4). Equipped with an Assault Pack, which allows associates to pick up ammo packs along with the Tak-5 which enhances health, CRASH is the right support you'd need if you are looking for a solidified team effort.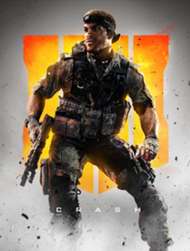 JonathanTah: Bayer Leverkusen's colossal center back is a player who is physical with surprisingly a clean tackling game. Apart from the fact that one would not be able to beat him in air, Tah is also good with the ball on his feet; both feet. The 22-yr-old is on his way to becoming the best center back in the world.
Patrice Evra: Evra is the player you want in the dressing room the keep the morale high but don't get fooled by his antics as the feisty left-back can show his other side when needed providing teammates with the comfort of knowing that they have a shoulder to lean on when needed.
Wes Morgan: Morgan will always be reminisced as the one who captained the most unlikely heroes of all time towards a Premier League trophy. While that has certainly diminished in recent times for the 34-yr-old as age and injuries catch up with the center back, his role as a senior member within the dressing room will always be cherished.