Manchester United
'George Best would be on Messi and Ronaldo's level'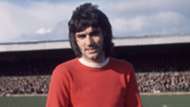 Jonny Evans has hailed former Manchester United attacker George Best, claiming that the winger would be worth £200 million in today's transfer market.
Best scored 137 league goals for the Red Devils in the 1960s and 1970s, with Evans paying tribute to the Northern Irishman on the 11th anniversary of his death.
Can Mourinho keep picking Rooney and Ibrahimovic?
Former United defender Evans believes that if Best were playing today, his ability would be comparable with Lionel Messi and Cristiano Ronaldo as one of the best players in the world.
"He would be priceless in today's market and be up there with Messi and Ronaldo." the Northern Ireland international told Belfast Life. 
"Modern day football is different to when George played, but things would shift relatively and if George was playing today I think he would be the best player that there is now.
"In terms of a transfer fee that is difficult. You would definitely have to say well over £100 million and approaching £200 million. I'll go for £200 million."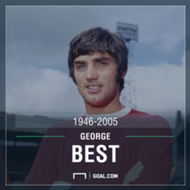 West Brom defender Evans is delighted to have followed in Best's footsteps and have lined out for both Manchester United and Northern Ireland.
"Automatically I have pride in that name given that he is from Northern Ireland and that when he was playing he was classed as the best player in the world," Evans continued. 
"He is probably the most famous footballer ever to live."
Why United are destined to finish sixth
Northern Ireland's record goalscorer David Healy was also effusive in his praise for the European Cup winner, claiming he is a much better player than United's record signing Paul Pogba.
"He would be like Lionel Messi. Cristiano Ronaldo is more of a central striking option now but Messi, like George, plays anywhere round the attacking third," Healy said. 
"I always think back to the goals George scored on poor, poor pitches with heavy, thick balls against defenders who would get away with six or seven ruthless challenges every game.
"What would Bestie be worth now? Well, if Paul Pogba is worth £89 million, I would say that if George was being transferred to Real Madrid aged 23 or 24 you would be talking about up to £200 million. That's how highly people would rate him."