Thai League 1
Toyota Thai League 2019 Week 8 Review: Biggest Goals Aggregate in Toyota Thai League History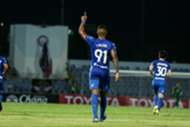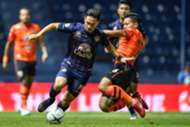 Buriram stumble leaves door open for Port FC
Champions Buriram United have played two consecutive draws and handed a huge advantage to Port FC in the title race. Last round's home 0-0 draw against 10-man Chiangrai came out of the blue and was followed by, once again, a 1-1 draw at home with Trat FC. 
Meanwhile, as Buriram have faltered, Thai Port have powered ahead. Jadet Meelarp led his side to an incredible 2-1 away victory over SCG Muangthong United and are top by four points ahead the Thunder Castles.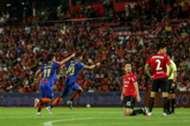 Muangthong have made their worst records
SCG Muangthong United have just six points after eight Toyota Thai League games following their 2-1 defeat to Port FC at home. They have won only two of those matches while Weerawut Kayem's scoring against the Lions was just their seventh goal of the campaign.
The Kirins have lost four games in a row for the first time in the club's history and have found themselves at the bottom of the table for the very first time since their top tier's promotion.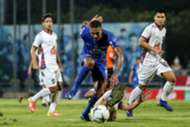 Chonburi 7 Chiangmai 5: Lukian in seven heaven
There have been futsal games that finish with scores like this and yet this was a football match where, remarkably, the goal tally could have been higher still. As it turned out, this was the highest-scoring game in Toyota Thai League history, beating the previous record of 11. 
The major factor in the mayhem was Chonburi striker Lukian Araujo, who scored five goals and was the night's outstanding single contribution. 
It will go down as the game - until someone scores 13 - that people will remember.
MATCHDAY 8 RESULTS
⚽️🇹🇭 โตโยต้า ไทยลีก 2019 ปิดท้ายนัดที่ 8️⃣ แบบสุดมันถึง 1️⃣2️⃣ ประตู! 🔥 #WeSupportThaiLeague #ToyotaThaileague #ToyotaThaileague2019 #ThaiLeague #ฟุตบอลไทย #บอลไทย

Posted by Thai League on  Sunday, April 21, 2019
TABLE
🦁 การท่าเรือ เอฟซี Port FC ผงาด! ⚽️🇹🇭 #WeSupportThaiLeague #ToyotaThaileague #ToyotaThaileague2019 #ThaiLeague #ฟุตบอลไทย #บอลไทย

Posted by Thai League on  Sunday, April 21, 2019