Thobejane maintains Baroka wants to win the league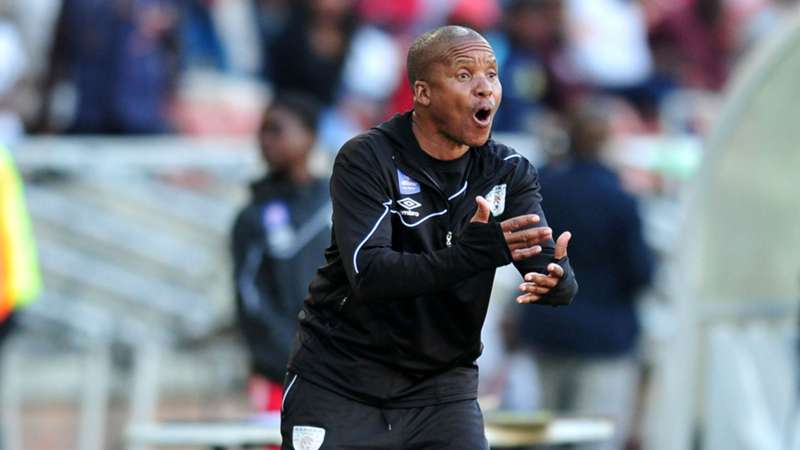 Backpagepix
The charismatic Baroka coach saw his side maintain their position at the summit of the Premier Soccer League standings after playing to a 1-1 draw with Cape Town City on Tuesday.
In his post-match comments, he once again reiterated that he is aiming to win the Premier Soccer League title with the Limpopo outfit this season.
But despite Bakgakga's resurgence and their current log position, many people still believe that Thobejane is delusional. Now he has spoken about why people are still not convinced by his ambition.
"We don't want to be safe, we want to be champions, we want to maintain that position and see ourselves in that position because we have been there and we must fight for it. I personally, myself, I will not talk about relegation," the 46-year-old said.
"I am one person who doesn't have a negative attitude towards people, even if I don't know you. I will support you because I understand everyone who is working, is trying his best whatever circumstance.
"But most of the people in this world, they disrespect people, they give people very little.
"Like, in this football, I don't have those papers that people are having [qualifications], it's one thing for sure, I don't have those papers.
"Initially I was saying, the world, those people, myself -I don't want to go for those papers but I do understand football and I do not fear anyone.
"Big or small, I will play football and I will teach football. I will talk football whether you like it or not. I'm mad or I'm dreaming, take it like that.
"So that is the case, people do take people somehow and prepare others. We are equal.
"Football is a gift from God. No one can take it from me and I don't doubt myself.
"That is why in whatever case, what the players do I will support them. I will always share the feeling whether it's good or bad.
"Most of the time, people will play the opponent, me I don't play the opponent, I play football and that is why I invest most of my energy with my players, with their strength and their weaknesses trying to motivate and encourage them."