Arsenal
'The time has come' - Arsenal Invincible Gilberto Silva sees the end of the road for Wenger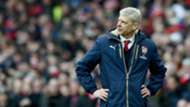 Gilberto Silva, a member of the last Arsenal side to lift the Premier League title, believes "the time has come" for Arsene Wenger to step aside.
The Frenchman has spent more than 20 years in the Gunners dugout, but many consider his powers to be on the wane.
Wenger: Future based on bigger picture
A disgruntled fan base are hoping a change will be made over the summer, with Wenger's contract due to expire at the end of the current campaign.
He has offered no indication that he is ready to call it a day, but that decision may be made for him.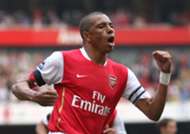 Gilberto Silva thinks that should be the case, with a member of the 2003-04 Invincibles squad of the opinion that Wenger has failed to move with the times.
He told Sport360: "I feel that the time has come.
Wenger's silence causing Arsenal chaos
"The more the past is coming to a close, the more his time is coming - not because he can't do the job any longer, but, perhaps because the other clubs have changed their way of working, the way of doings things.
"He hasn't changed much, he hasn't changed his way of working - not because he doesn't want to, but it is not so easy to compete with clubs who spend a lot of money every season.
"He has been in the Premier League longer than those coaches [Conte, Guardiola and Klopp].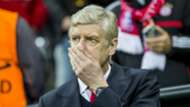 "Wenger has spent a lot more years than them in the Premier League. They are younger and motivated. 
"They have a lot of energy to look around and source ways to win against Wenger.
Wenger: Players can't pick manager
"He has his own way of working, in which he believes. Irrespective of whether you are either a young or an old coach, you have to believe in something, and that's what he does."
Arsenal have slipped to fifth in the Premier League table and are facing up to another last 16 exit from the Champions League as they head into the second leg of a meeting with Bayern Munich trailing 5-1 on aggregate.