Mateo Kovačić
The story of Kovacic's rise from 12-year-old prodigy to the middle of Madrid-Chelsea tug of war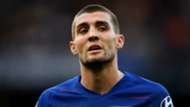 Mateo Kovacic was just 16 years, six months and 14 days old when he made his official first-team debut at Dinamo Zagreb.
Fast-forward eight years and the Austria-born midfielder is plying his trade at one of the biggest clubs in the world, having joined Chelsea on a one-year loan deal from Real Madrid after previously enjoying a spell at Inter.
Madrid were reluctant to allow the 24-year-old to leave at first, but Kovacic's desire to get more playing time and Maurizio Sarri's insistence on bringing him to Stamford Bridge eventually saw the Champions League holders budge.
Another tug of war could be on the horizon at the end of the 2018-19 campaign if Sarri were to decide he wants Kovacic on a permanent basis, with Chelsea unable to secure an option to buy during negotiations.
It would not be the first time Kovacic has had several suitors fighting over his services, however, with the likes of Bayern Munich, Juventus, Inter, Ajax and Stuttgart all desperate to sign him after he impressed at LASK Linz at the tender age of 12.
A move to Stuttgart would allegedly have landed his father Stipo a job at Mercedes, but his family felt a move to Dinamo Zagreb would be in Kovacic's best interests after talks with then Dinamo chief Zdravko Mamic.
Tomislav Rukavina, who coached the World Cup finalist during his time at Zagreb, vividly remembers how Kovacic ended up in his parents' native country in 2007.
"It was the wish of his family, his parents decided for him," Rukavina told Goal. "He was known in the football world but his family is very modest and never flew too high or wanted to skip some steps in Mateo's development. They let things go the normal way, they wanted to return to Croatia, to go to Dinamo.
"They love their homeland and feel comfortable in Zagreb. They chose not to move for money or glamour. They recognised Mamic's vision and they knew their son had the quality and would get his chance to show it."
Although Kovacic seems physically strong for his height in 2018, he was small and skinny when he arrived at the Croatian giants' academy and his development took a bit of a blow when he broke his leg in 2009.
He bulked up during his recovery, though, and came back stronger than ever, first leading the Under-19s and U-17s to domestic titles, before being drafted into the first team by then head coach Vahid Halilhodzic in November 2010. The youngster came off the bench just 20 minutes into the 6-0 win over Hrvatski Dragovoljac and capped off an impressive debut with a well-taken header following Jakub Sylvestr's clever rabona cross.
"Of course I remember it," Sylvestr told Goal. "It was this rabona kick, Kovacic scored with a header. It was a great win and from then on he was with us for the whole time. I partly remember it because you don't get many rabona assists.
"To get in the Dinamo squad at 16, you knew he must have been really good. Everybody at the club knew he was something special already and then after his debut the whole country knew it as well. He was really small compared to the other players, but his ball skills were amazing.
"His dribbling was crazy and you could see he could control the ball very well. He just needed to wait for some years to get this body weight, to get a bit older and then he developed really fast on the pitch."
Apart from his obvious talent on the pitch, Kovacic also stood out for his professionalism and former Croatia U-19 boss Dinko Jelicic has nothing but praise for the dynamic midfielder's attitude.
"Many successful people have good character and this is their basic foundation," Jelicic stated to Goal. "The same applies to Mateo, he has a set of virtues that make him a good human being. He is a hard-worker, persistent, humble, sincere, kind, has a good sense of humour and he is spiritual.
"He is an optimist and seems to have a sense of appreciation for every little situation."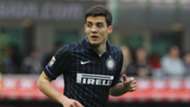 Having missed out on his signing before, Inter returned for Kovacic in 2013 and the Serie A side would get their man this time around, paying a fee believed to be in the region of €15million.
The fact that Kovacic made the step up did not come as a surprise to Rukavina, but that is not to say the youngster did not have any difficult moments at Zagreb.
"Dinamo could always recognise quality, a player worthy of getting a chance," Rukavina added. "Of course, he was not even close to being the player that he is today. Dinamo suffered losses because we believed in him and knew what he can bring us. Yes, there were times when it didn't make much sense to play such a young lad at such an important position in some big game, but it was for a good cause.
"He is so polite, is not pushy and never made a big statement or gave pompous quotes. It was impressive for a kid who became famous at such young age."
The move to Inter was a big moment in Kovacic's career, but it also represented a sad time for the youngster.
"I remember we were at a training camp in Medjugorje [in Herzegovina] when he signed for Inter," Rukavina continued. "You can imagine what it means for any player to sign for Inter, but he was sad, he almost cried because he was leaving his club.
"He went around to say goodbye to everyone leaving the hotel. We were all sad, we knew we would miss him as a player but also that we lost a guy who makes you so comfortable on the pitch and outside the pitch. Even today when he comes to the club to say hi, you never notice he is part of the jet-set world of football."
Kovacic inherited Wesley Sneijder's No.10 jersey upon his arrival at Inter and won the club's young player of the season award in his first season at the Giuseppe Meazza. He continued to impress in the following two seasons, but Financial Fair Play regulations forced Inter to cash in when Real Madrid came knocking in 2015.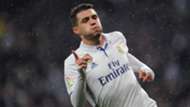 He won numerous trophies at the Santiago Bernabeu, but often had to settle for a supporting role. That is markedly different at Chelsea and Rukavina hopes he can take the final step in his development under Sarri.
"In certain things he is not fully developed yet, like his position," Rukavina went on. "At Dinamo he was an attacking midfielder, Inter played him behind the striker, as trequartista, while at Real he was a holding midfielder. It is high time he gets a defined position where he can give his best.
"It is good that he is versitile, but a player must have his primary position. In my opinion he is an ideal defensive midfielder. He can carry the ball to the opponents' half, reach the strikers with his passing, he can keep the ball and he can help defensively because he reads the game very well.
"He became stronger so he can win duels. He's top class. If he finds a club and coach that will direct him, he will dominate his position for years.
"Real resisted releasing him this summer, but that also proves his intelligence to pick the right path. He could have stayed in Madrid where he was European champion and an important player, but he wanted more. He wants to be part of the starting XI, to bring success to his club and to not just have a secondary role in the team.
"He wants to improve, to compete, be important, take responsibility. It was a good decision to move to Chelsea, it is the perfect team for him, a team that lacks his type of player and a coach that knows him from his time in Italy."
Sarri has placed the Madrid loanee ahead of Ruben Loftus-Cheek, Ross Barkley, Cesc Fabregas and Danny Drinkwater in the pecking order and has high expectations of Kovacic this term.
"I expect a lot from him because, for me, he's a very great player," the Chelsea boss stated back in August. "In my opinion, he can improve even more."
And if he manages to do just that, there is little doubt Chelsea will do everything within their powers to secure his services on a permanent basis.