A-League
'The graveyard of the A-League' - Kosmina slams Mariners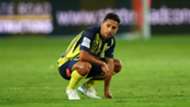 Two months ago, Central Coast Mariners were stealing the headlines as Usain Bolt trialled with the club and new coach Mike Mulvey did his best to convince everyone he could turn their fortunes around.
Just seven rounds into the season however and it's business as usual for the Mariners, who sit bottom of the A-League without a win and on a five-match losing streak.
To make matters worse, they've conceded the most goals while scoring the fewest to highlight a lack of quality across the pitch.
Former Adelaide United coach John Kosmina has subsequently slammed the club for not investing enough in their squad and suggested they have now become the A-League's graveyard. 
"Mike Mulvey talks a lot about their mindset but I think it goes deeper than that, it's something now that's endemic in the club," Kosmina said on Fox Sports' Sunday Shootout. 
"It's just been a succession now of failed seasons and they probably suffer from this - there's no punishment for failure. 
"They can afford to chop and change, they go the minimum spend, they do it on a budget, it's like cheap as chips for football. If they want to be a decent team they have to invest. 
"The Mariners now are almost like the graveyard of the A-League - it's where you go when you've got nowhere else to go, a last resort and that's sad to say."
Four of the club's starting 11 from Friday night's loss to Western Sydney Wanderers were aged over 30 with two of those, Matt Simon and Michael McGlinchey, back with the club after stints elsewhere.
While enduring a difficult start to his tenure in charge of the Mariners, Mulvey is refusing to back down ahead of a crunch clash against Wellington Phoenix.
"If you haven't got hope, what have you got?" Mulvey said. 
"We need a confidence builder and that comes from winning.
"We need to address our deficiencies which we're trying to do on a daily basis. I see committed guys at training giving the best they can. We'll keep battling away."