A-League
Southern Expansion's vision and commitment enticed Craig Foster
Goal Australia Chief Editor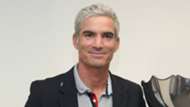 Former Socceroos midfielder Craig Foster has claimed he joined the Southern Expansion A-League bid in an effort to inject some much-needed ambition into Australian football.
On Monday, Foster and long-time commentary colleague Les Murray unveiled plans for a professional club based in Sydney's southern suburbs that will be owned by Chinese property firm Jiayuan Group.
As the Head of Football for Southern Expansion's steering group, Foster will help design all aspects of the proposed club's football department, including youth development, men's and women's programmes, training infrastructure and a potential purpose-built stadium.
Murray, Foster front southern Sydney A-League bid
That opportunity was something the lifelong football zealot couldn't knock back.
"This is another opportunity now to influence the game very directly," Foster told TheWorldGame podcast on Monday.
"So I believe, very simply, that the professional game in the next 20 years will be the key driver of our success as a sport."
Listen to Craig Foster and Les Murray on TheWorldGame podcast
Southern Expansion has provided Football Federation Australia (FFA) with $12million in bank guarantees as proof of their commitment to winning one of two new A-League licences that are expected to distributed for the 2018-19 season.
There have also been reports that the group are interested in joining the W-League and National Youth League as soon as the 2017-18 campaign.
The group don't plan to use the word 'Expansion' as part of the club name but expect to retain 'Southern' in some capacity.
FFA target new A-League model ahead of expansion
The southern suburbs of Sydney has long been one of FFA's preferred areas for expansion, with the governing body having reportedly investigated replacing Wellington Phoenix with a third Sydney club in 2015.
Murray, who also spoke to TheWorldGame podcast, described Southern Expansion as a potential "super-club" and claimed he has "no doubt" the existing 10 A-League chairmen will support the bid.
With the support of three local associations covering southern Sydney and the south coast of New South Wales, Foster believes the region "unquestionably" needs its own professional pathway.
COMMENT: FFA dithers as Australian football stagnates
Since ending his playing career in 2003, Foster has worked as a football commentator and analyst, while he has also had a long association with Professional Footballers Australia - the players' union - including a stint as interim chairman last year.
The 47-year-old is renowned as an outspoken advocate of Australian football and explained the reason he has thrown his support behind Southern Expansion is that he sees the proposed club as a future leader of the A-League and W-League.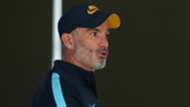 Arguing that Australian football is "at a crossroads", Foster declared the A-League and W-League need "a vision" and could learn a lot from Major League Soccer (MLS) in the United States.
"In the second decade, they [MLS] found they needed to make a greater investment," he said.
"That to get from stage two to three is a significant challenge and that you need tremendous ambition and investment - not just in clubs and players but in infrastructure as well.
"So that's at the heart of this bid to take the game forward rather than we'd just like to be a part of the A-League and/or the W-League."
NPL fraternity questions Abrams' criticism
The Jiayuan Group, who were initially interested in buying one of Sydney's existing A-League clubs - according to Murray - have committed to building a training facility for the proposed club and are investigating what it would take to build a new stadium too.
Southern Expansion have also flagged playing home games at Cronulla's Southern Cross Group Stadium, Wollongong's WIN Stadium and Jubilee Oval in Glebe before a new venue exists.
"We believe in 10 years' time that [a football-specific stadium] will be a fundamental requirement of any new professional football club, so why not do it now?" Foster said.
Asked about how A-League and W-League expansion could work alongside a potential promotion-relegation system, Foster argued that he would increase Australia's professional competitions to their limits first.