UEFA Champions League
Ribery slams referees in series of Instagram posts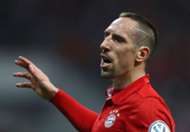 Bayern Munich midfielder Franck Ribery vented his anger at the referees after his side's Champions League exit to Real Madrid on Tuesday.
Following a series of controversial calls that went against his side, Ribery took to Instagram to express his frustration with the outcome of the quarter-final second leg. 
Arturo Vidal was sent off in the 84th minute for a second yellow card, though replays appeared to show the Chilean's tackle was clean.
Offside Ronaldo goals leave fans including Pique speechless
Madrid went on to score three times in the additional period – two of which were scored by Cristiano Ronaldo and appeared to be offside – to down the German champions 6-3 on aggregate. 
Ribery posted screenshots of two of Ronaldo's goals with a curved line "proving" the Portuguese was, in fact, onside.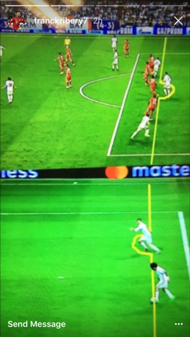 Ribery then posted another message saying: "One year of hard work, thank you referee, bravo!"