South Africa
Reports: Caf to convince Safa to support Morocco 2026 World Cup bid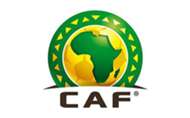 As Morocco bid to host the 2026 Fifa World Cup, the Confederation of African Football (CAF) president Ahmad Ahmad has reportedly pledged his commitment to try and influence South Africa to vote for Morocco 2026.
Following the Southern African nation's initial promise to support Morrocco's 2026 World Cup bit, the South Africans would eventually retract their support.
Nonetheless, according to reports, Ahmad planned to express his anger against the 2010 World Cup hosts for retracting their support.
Reuters reports that Caf officials want to persuade South Africa, the first and only African country to host a World Cup, to back the Moroccan bid.
The reports explain that the meeting with South Africa's Football Association (SAFA) officials was to take place on Wednesday in Johannesburg, but the publication further reveal that there has been no updates on the matter thus far.
Meanwhile, the Madagascan Caf boss has shown unwavering in his support for the Moroccan bid since its official announcement to compete for the rights to host the World Cup back in August 2017.
Caf's first vice president, Kwesi Nyantakyi, echoed his colleague's statement and emphasised that Morocco has honoured Africa throughout the month-long African Nations Championship (CHAN), which Morocco hosted earlier this year.
However, the African football governing body's mission to convince South Africa to back the Moroccan bid will not be as easy as people may believe.
"We are very clear that we cannot support Morocco," Minister of Sport in South Africa, Thokozile Xasa was quoted as saying by Morocco World New s.
"The country's parliament was very straightforward in this regard, it is the mandate of the country, and it is an obligation for sporting bodies to understand what the country's agenda is," said Xasa.
Meanwhile, CEO of the Moroccan bid Hicham El Amrani was quoted by the BBC  last week saying that that no one is forced to back their bid if they believe that it doesn't serve the country or the country's football interest.
"Even if Africa has always acted in unity, unity does not mean 100% of all the member associations, this is part of the democratic process," El Amrani said.
Reports further suggest that Fifa's inspection committee, which visited Morocco in April, are expected to announce the results on May 29.
The assessment will decide whether Morocco's bid will continue its race until the big day, when 211 football federations will cast their vote for their favourite bid on June 13, in Moscow.