A-League
NPL clubs target FFA voting rights
Goal Australia Chief Editor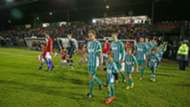 National Premier Leagues (NPL) clubs met on Monday to begin the process of forming a representative body in the hope of securing voting rights in Football Federation Australia's (FFA) Congress.
Goal understands representatives of 18 NPL clubs were in Melbourne for the first official step in establishing the proposed association, with an initial committee having been formed on Monday night.
Where's the incentive? NPL fraternity questions Abrams' criticism
NPL clubs argue that as they have to pay annual fees of around $40,000 to FFA and its state member federations "it's reasonable that we have some sort of say as to how these funds are spent".
Promotion and relegation between the A-League and lower tiers of Australian football was also discussed as a goal for the proposed representative body.
FFA is currently reviewing its constitution and voting structure with the view of expanding the number of members of its congress, which elects members to the national governing body's board, at an extraordinary general meeting on March 31.
The congress currently has 10 voting members - the nine state associations and one representative of the A-League clubs.
FFA has discussed voting reform with the state associations, A-League club chairmen and Professional Footballers Australia.
The A-League clubs, the players' union and women's football are predicted to be the major beneficiaries of an expanded congress but Monday's meeting shows grassroots clubs also want a say in how football is governed in Australia.
In a statement to Goal regarding the meeting, a spokesperson for Melbourne Knights claimed the former National Soccer League outfit and NPL Victoria club are "mainly concerned with the costs of running an NPL club and lack of financial incentive to develop youth".
Melbourne Knights' statement in full
Transfers between NPL and A-League clubs are capped at $7,000.
"Youth development is something we're proud of at MKFC [Knights] and it should not be forgotten that we built our stadium off the back of transfer fees associated with Mark Viduka," the spokesperson said in a statement.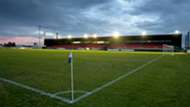 "We have grave concerns about the way we currently lose youth players to National Youth League teams and their corresponding NPL squads with little to no financial compensation. In one season, we lost seven of our players to Melbourne Victory and Melbourne City youth teams. 
"Further, of those seven, none made senior A-League team appearances, which poses questions for the viability of the current model where kids are plucked from our senior squads, play only against other kids - missing out on exposure to senior set-ups - and are then, in most cases, regurgitated back out into the NPL set-up.
FFA Cup could force promotion-relegation
"We are of the strong opinion that this system will not work long term in anyone's interest."
Another meeting has been scheduled for March 20 with clubs unable to attend the initial gathering expected to be involved.