Nazrin delighted with first start of 2018
Last Updated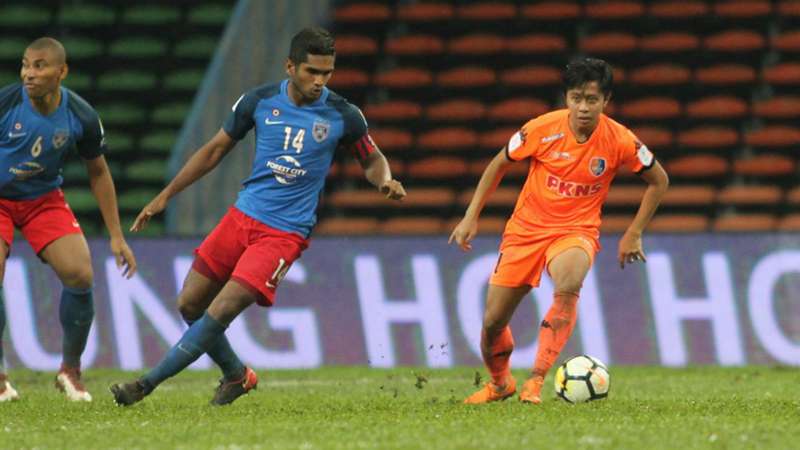 PKNS FC
The 2017 season was a breakthrough one for Nazrin Syamsul Bahari. Under then PKNS FC coach E. Elavarasan, he was a constant starter in the team and his performances eventually earned the nod from former Malaysia national team head coach Nelo Vingada, as he earned his first call-up.
Fast forward one year and the situation has been completely reversed. Rajagopal has come in to replace Elavarasan and with the influx of new players, Nazrin's playing opportunities were limited. But on Sunday, the midfielder was given a lifeline in his PKNS career and earned a start against current league leaders, JDT.
Nazrin had a commendable match in midfield alongside K. Gurusamy and Romel Morales. Lacking match fitness, Nazrin still put in an impressive shift to deny the arguably stronger opponents. He also looked easily one of the most comfortable players on a soggy pitch which others had trouble adapting.
"As we know, JDT are a strong team. But we fought well following the coach's tactics. Even though we didn't get three points, the one point is still great."
"Of course I'm happy because it's my first game after 11 matches. After this if I'm given chance to keep playing, I will try to give my best," said Nazrin after the match.
Among the reasons why Nazrin finally got his opportunity was due to the illness that Jonathan Acosta had throughout the week, one which precluded him from being part of the match day squad. On top of that, Mahali Jasuli was also unable due to the terms of his loan deal from JDT.
Nazrin took his chance with both hands and has now pushed a case for himself firmly into the minds of Rajagopal. The head coach will have to decide if the other duo should come back straight into the side when the Red Ants face Negeri Sembilan next, or will Nazrin be trusted once again.