Goal Shop
Music, fashion and the beautiful game – Goal STUDIO is bringing football culture to life!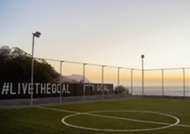 Football has long transcended being simply an on-field activity – the game is now something we live every day.
And the new GOAL STUDIO website is allowing fans to do exactly that!
Launched just last week as the exclusive home of GOAL™ clothing, it is not simply the only place to get your hands on this high-end, limited range of sports and casual wear, but is also already a space where fans can enjoy a wide range of content around the culture we have all cultivated for ourselves.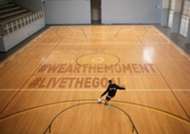 From remembering our favourite players, goals and games to music, lifestyle and travel, GOAL STUDIO is so much more than an online shopping mall. 
And there is so much more to come… 
Delivered in four languages, the community will also be able to check out the talented freestylers around the world who have been chosen as the GOAL™ ambassadors ahead of an exclusive launch event in April for football fans from all four corners of the globe.