PSL
Mokoena: Lack of Orlando Pirates players in Bafana Bafana not worrying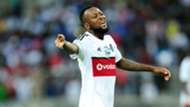 Former Orlando Pirates midfielder William 'Naughty' Mokoena has downplayed the lack of Bucs players in the current Bafana Bafana squad.

Bafana scheduled to play two international friendly games against Guinea-Bissau and Angola later this month, and Pirates have no representaives in the squad.

Thabo Matlaba and Mpho Makola have been regulars in the national team, but they were left out this time around.

However, Mokoena, who was part of the Bafana squad at the 1998 Fifa World Cup finals, feels that Pirates players were overlooked by Owen Da Gama due to the team's recent struggles.

"No, it's simply because the team has been underperforming and their key players, who were part of the national team have been off form for some time now," Mokoena told Goal .

"Pirates remain a great team with quality players. These players are only going through a slump in form and once the team regains its winning form, these players will standout again," he said.

"You also have to look at this from a different angle; the national team selectors look at current form when choosing players. This is the most important thing," Mokoena stressed.

"Players who are in good form normally get national team call-ups. So, I am not really surprised by the absence of Pirates players in the Bafana squad," he added.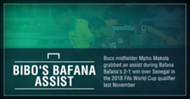 "There are promising signs for them. One can tell from seeing how Pirates are playing under (Kjell) Jonevret. They just need to create more chances and convert them," Mokoena concluded.
Makola produced a man of the match performance as Pirates beat ABC Motsepe side EC Bees 3-1 in the Nedbank Cup Last 32 game on Sunday.