Mohun Bagan
Mohun Bagan: Marathon meeting between Tutu Bose and Anjan Mitra fails to come up with a solution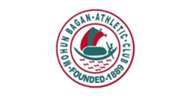 All five directors of Mohun Bagan met at 11, Hungerford Street in Kolkata - the registered office of Mohun Bagan Football Club (India) Private Limited - on Friday. Swapan Sadhan Bose and Anjan Mitra were present along with Debashish Dutta, Srinjoy Bose and Sohini Mitra Chaubey during the half-an-hour long press conference after a marathon meeting which lasted for around four hours. 
Both Bose and Mitra confirmed that their friendship off the field remains strong as ever but their differences as administrators remain yet to be resolved. Both parties asserted that 'only time will tell' whether they are ready to work together. 
There were two primary agendas of the meeting; one was football affairs and the other was termed as 'miscellaneous'. It was once again confirmed that all 25 players that are currently contracted are not subject to any review and before the I-League season starts, the squad will be strengthened by recruiting U-22 players and two more foreigners. 
Under the miscellaneous section, it was unanimously agreed that Mohun Bagan should go on and form a public limited company where members and sponsors will be allowed to subscribe to shares. Bose said that since the existing committee's tenure expired on May 17, let the yet-to-be-formed new committee take the final decision on this matter. Meanwhile, legal opinion will be sought to get an overview of the complications involved with the change. 
The new executive committee can only be formed after elections and it seems that both camps will fight it out.
In another revelation, it was found out that both Debashish Dutta and Srinjoy Bose have been signing cheques to clear the dues of players. "Although we had submitted our resignation, we signed cheques so that the club runs smoothly. It meant that we were performing our duties as 'acting' dignitaries," confirmed Dutta. 
Yesterday at an executive committee meeting in the club premises it was announced that the Annual General Meeting (AGM) will be held on June 23 where it is expected that the secretary will further provide updates on club elections.