Danny Rose
Man City target Rose admits to discussing interest with Tottenham boss Pochettino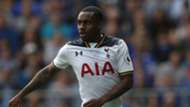 Danny Rose admits he has discussed interest shown in his services from afar with Tottenham head coach Mauricio Pochettino.
The England international has been linked with Manchester rivals United and City, as well as reigning French champions Paris Saint-Germain.
Poch: Chelsea could be unstoppable
It has been impossible to ignore the rumours, with talk of big-money bids understandably turning the head of an ambitious performer.
Rose says he is football to "win things" and is prepared to do everything in his power to make his career a success.
He has, however, offered no indication that he is looking for a way out of Spurs, despite admitting to being flattered by the admiring glances being shot in his direction by some of Europe's biggest clubs.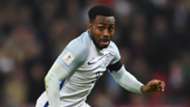 Rose told the Evening Standard: "I have a relationship with my manager where I can go to speak to him, and I have been to him about those reports. We spoke about a lot of things.
"I am not playing football just for the fun of it. I want to win things. I have seen what's been around in the last couple of months. I am over the moon considering what people's opinions of me were three or four years ago.
Kane, Rose & Alderweireld return
"When I am 34 or 35, I want to look back and see that I have won something. That is the next step for this team, and to do it we have to keep everyone for as long as possible.
"The best piece of advice the manager has given me was something he gave me a couple of weeks ago: Just enjoy your football, which is what I am going to do. I am not going to be distracted by anything else. 
"But it's nice to change people's opinions of you and it shows I am doing something right."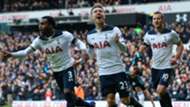 Rose only penned a new five-year contract with Spurs back in September 2016, with a number of key men having committed to fresh terms at White Hart Lane this season.
The 26-year-old considers that to be a good sign and sees no reason why anybody would be actively looking for a way out of a forward-thinking club.
Ronaldinho proud to inspire PL stars
He added: "I don't think we're vulnerable to that, because of the age of the players. For example, Harry Kane's mindset is not like that at all.
"He is already a club legend and he wants to break records and win things here. So for the foreseeable future I don't think Spurs have to worry about players wanting to leave to achieve success elsewhere."