Transfers
'Man Utd should ignore World Cup and sign Bale' - Yorke urges Mourinho to make move on Madrid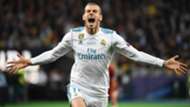 Manchester United "don't need to look at the World Cup", says Dwight Yorke, with Real Madrid forward Gareth Bale the most obvious player they should be targeting over the summer.
The Red Devils have been heavily linked with the Wales international and his concession after a fourth Champions League triumph that he will be weighing up his options only helped to fan the transfer flames.
United would be one of few sides able to put the necessary financial package in place to lure Bale away from Madrid, while also offering the required level of ambition to a global superstar.
Yorke feels those at Old Trafford should be doing all they can to get a deal done, with the 28-year-old precisely what Jose Mourinho's side need at this stage.
Yorke, speaking exclusively to 888sport, said: "United and Jose don't need to look at the World Cup.
"No player suits us more than Gareth Bale. Yes there will always be some exciting candidates to look at but Bale is someone who excites me.
"He is the right age, in his prime, and will be the perfect addition."
United have already put deals in place for Brazil international Fred and Portuguese teenager Diogo Dalot, but Yorke believes much more is required if a side which finished 2017-18 without a trophy is to compete for major honours next season.
He added: "We don't know too much about Dalot and Fred and they haven't been tested yet in our league.
"Jose has looked to improve as United always does and to do his business as early as possible.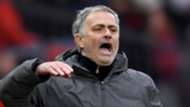 "Every team each year looks to improve themselves by 10 per cent, but City have set the benchmark and now it's down to United to respond to that.
"That's what we'll see this summer and the same goes for Liverpool, Chelsea, Arsenal and Tottenham as they look to close the gap.
"A lot of work needs to be done. But I don't believe that City are 19 points better than United.
"United had some great results and beat City away and against Liverpool and Tottenham and Chelsea.
"They beat all of the big teams: it was just inconsistency that frustrated everyone.
"Whether that gap can be bridged remains to be seen but I don't personally believe they are 19 points better than us."
United now know who they will be facing when they endeavour to prove Yorke right, with the 2018-19 Premier League schedule having been released.
Read the full 888sport interview with Dwight Yorke, including his thoughts on Rashford providing England's World Cup X-Factor