Leroy George slams Melbourne Victory with three A-League sides chasing him
Current free agent Leroy George has offered some controversial thoughts on his past season with A-League side Melbourne Victory as three other Australian sides look to secure his signature.
The Dutch winger was a key figure for Victory as they finished fourth in the league before claiming the championship with a 1-0 win over Newcastle Jets in the grand final.
It was a surprisingly successful end to the season for Kevin Muscat's side, with some fans calling for the coach to be sacked midway through their campaign.
George was instrumental to that turn around, leading the league for assists, but believes their season overall was very poor.
"In the regular season we ended up as number four with more than twenty points less than the number one" George told VICE SPORTS. 
"You can run a pussy season in Australia and then still celebrate a championship."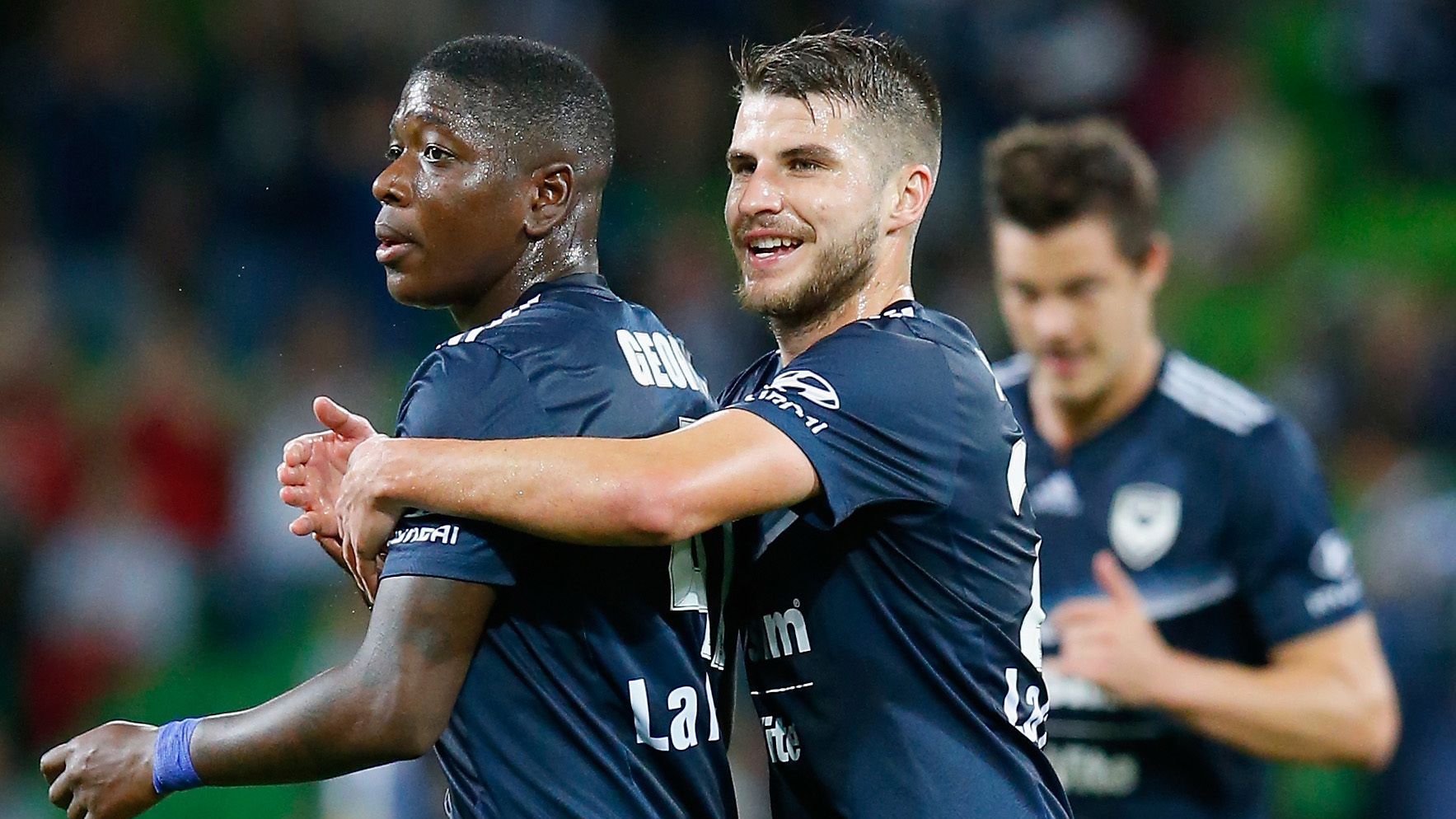 Despite being a revelation for Victory, George is unlikely to remain at the club revealing contractual promises haven't been kept.  
"I was greatly appreciated by the players, but unfortunately certain people have not fulfilled their appointments in conversation with my agent Richinel Bryson," George said.
"We had agreed that if I would perform well that would also be seen in the next contract. The club also wanted to extend, but then just for the same amount. 
"And that after everything I've done there last year. I am old and wise enough now that I know this is part of football. It remains business."
Back in the Netherlands with his family, George is open to playing abroad once more with Japan and Turkey two possible destinations. 
A return to Australia is also still on the cards with three sides chasing his signature.
"I am now negotiating with three other clubs in Australia," George revealed.
"They also start calling again from Turkey.
"I am now at an age that I no longer care where I go. I just want to play football and enjoy. 
"But if I play football far away from home, it must be a good amount."