Indian Super League
ISL 2017: Teams with seven foreigners struggling?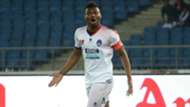 One look at the Indian Super League (ISL) table and you can distinctly see that three teams who opted to sign seven foreigners find themselves in the bottom half.
The clubs had to complete their foreign signings on or before September 12, 2017. Delhi Dynamos and Kerala Blasters chose to rope in only seven foreigners with the option to sign or register the eighth being available only in January. In Jamshedpur FC's case, it was more complicated with the deal going awry at the last minute.
The ISL rules stipulate that the clubs can re-sign foreign players between January 1st and 31st, 2018. The point to note here is that the winter transfer window officially opens in India only on January 16th and shuts on February 15th.
What this means is that a club can only sign/register a foreign player between January 1st and 15th 2018, i.e. before the transfer window opens, if his previous contract expired on or before August 31st, 2017.
Those players whose contract expired after August 31st or need to be loaned from a foreign club can only be signed once the January transfer window opens in India.
However, by then, most of the teams would have played over half their matches with their fate for the season more or less decided by then.
It must be noted that each of these teams are now keen to sign the eighth foreigner but questions will be asked as to why they chose not to in the first place.
Kerala Blasters had only one foreginer in Wes Brown on the bench against FC Goa with the rest of the pack picking an injury. Delhi Dynamos seem to have lost their way since the injury to Matias Mirabaje and they have only two foreign strikers in their ranks, one of whom has been deployed on the wings while the other was played in a deeper role towards the end of their last game.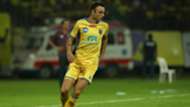 Jamshedpur FC are struggling to score and understandably so, given the absence of creativity in their midfield with Sameehg Doutie too not being at his best.
One may point to the fact that ATK and NorthEast United too find themselves in the last five positions despite having signed eight foreigners. In ATK's case, injuries have played a massive role while NorthEast are yet to get their act together, especially in front of goal.
FC Goa too have only utilized six foreigners so far in the ISL with Adrian Colunga being injured while Sergio Juste not yet getting any game-time. Sergio Lobera is reaping the rewards of having the exceptional trio of Edu Bedia, Manuel Lanzarote and Ferran Corominas who have decimated the oppositions with ease although life has been difficult for them thanks to some shoddy defending by their Indian contingent.
One cannot say that the likes of Delhi Dynamos, Jamshedpur FC and Kerala Blasters are only struggling because of signing seven foreigners but the point is why did they chose not to complete their quota.
Maybe it's a case of poor planning.