Chelsea
I'd never take a selfie there, but I'm excited for first Anfield visit, reveals Conte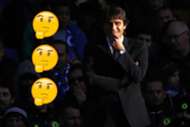 Antonio Conte is preparing to make his first ever appearance at Anfield, as either a player or a manager, as he tries to put a huge dent in Liverpool's title challenge on Tuesday.
Arsenal draw Sutton in FA Cup draw
Chelsea go into the game in brilliant form with 16 wins in their last 17 games while Liverpool's title charge has begun to falter while they have also exited the EFL Cup and FA Cup in the same week. 
Anfield is one of the most famous football stadiums in the world and although Conte is excited to experience the atmosphere, he revealed that he isn't one for taking selfies, as he focuses on the job at hand. 
"In my career, I never [took a selfie]," Conte said at a news conference at Cobham Training Centre. "Honestly, I never played as a footballer in Liverpool and as a manager, for me, it is the first time to go to play in Anfield.
"For sure, it will be a good experience to face and visit, and for the players to play, I'm excited for this experience. For me, it is very difficult to live the game as a tourist because I am involved with the game.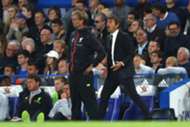 "For this reason, I have to think and have a lot of emotion and try also to transfer my concentration and focus to my players. It is very difficult to live as a tourist. I am excited for this because it is the first time for me as a manager and a football and I am happy.
"My concentration and focus is more important than to live this moment just to enjoy it. It is a pity honestly because sometimes you have to enjoy this situation but for me it is very difficult to enjoy it.
"My concentration is totally on the game and involved in the game as I try to keep the players focused. I won't [get the chance to] enjoy it, no."
Although Conte has never taken a selfie of his own, he has been happy to give fans the opportunity to get a picture with him, when they meet him and regards English fans as respectful.