I-League
I-League 2018-19 to start in the third week of October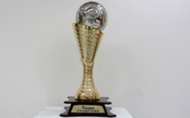 2018-19 season's I-League is expected to commence by the third week of October. The decision was taken at a meeting of the All India Football Federation's (AIFF) I-League Committee in Delhi on Wednesday. 
The meeting was chaired by AIFF's Senior Vice-President Subrata Dutta and it was unanimously proposed that the I-League should commence in the third week of October.
A circular is to be sent to all the partaking clubs with regard to the basic infrastructure requirements for live telecast of matches. The clubs are expected to ready the infrastructure at their respective venues by mid-September.
The Indian National Team, who are drawn alongside Thailand, Unites Arab Emirates (UAE) and Bahrain in the 2019 Asian Cup, will play their group fixtures on January 6, 10 and 14 and the I-League schedule is not expected to coincide with the national team's aforementioned fixtures.
The committee also decided to continue with the current rules and regulations but decided to annul the need to sign a foreigner under the Asian quota. It means that clubs are free to sign and register a maximum of six foreigners of any nationality. However, the number of foreigners would be reduced to five in the ensuing 2019-20 season.
Also, a subsidy of ₹45 lakhs would be made available for each of the I-League contestants.