Manchester United
How Man Utd could line up with Romelu Lukaku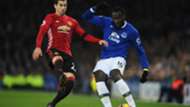 Manchester United look set to complete the signing of Romelu Lukaku in the coming days, bringing to an end a long transfer saga which for a lengthy period looked likely to see the Everton striker heading back to Chelsea.
But the news that United have agreed to spend £75 million on the 24-year-old Belgian has some fans wondering how Jose Mourinho will fit him into the United line-up.
United had reached the final stages of negotiations over a deal to bring in Real Madrid striker Alvaro Morata before switching their attentions to Lukaku, and the two have quite different attributes.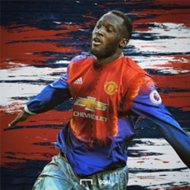 Lukaku, though, could easily slot into the spot vacated by the injured Zlatan Ibrahimovic at the head of the 4-2-3-1 formation Mourinho went with for much of the 2016-17 season. While many have question marks over Lukaku's ability with his back to goal, it is a very similar role to the one he played for most of the last campaign and his 25 league goals during the term point to a job well done.
United could opt for the pace of Anthony Martial and Marcus Rashford covering on the flanks or could decide to go with threats such as Henrikh Mkhitaryan, Juan Mata or Jesse Lingard in the wider positions in order to offer Lukaku a different type of support.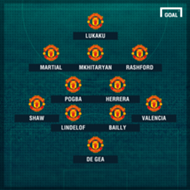 There is a clear alternative to the 4-2-3-1 though in the shape of a 4-3-3 similar to that which Mourinho changed to for most of the run-in last term. It was with a 4-3-3 that United won the Europa League final against Ajax in May, and the option of pushing players up closer to Lukaku and giving more consistent support is one which could appeal to the manager.
With three forwards starting high the fear that Lukaku would struggle in the lack of space offered to United forwards by opposition defenders could be more effectively neutralised, especially if the supporting strikers have the pace of Anthony Martial and Marcus Rashford. Again, the guile of Juan Mata and Henrikh Mkhitaryan might also be utilised alongside Lukaku for those occasions when a more intrinsic, intelligent approach is necessary.