FA Cup
Where were Alexis and Ozil? Wenger blows Arsenal's best chance of winning a trophy this season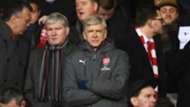 'Three FA Cups in four years'. This is the automated response of those who believe Arsene Wenger is the right manager for Arsenal.
On a chilly Sunday afternoon in Nottingham, even the Frenchman's most ardent supporters will have been struggling to defend him after his second-string side were dumped out of the cup in a shambolic third-round performance.
The 4-2 defeat means that Wenger won't make it four FA Cups in five years and, indeed, in a few days another domestic cup exit could be on the cards as the Gunners face Chelsea in the first leg of their Carabao Cup semi-final clash at Stamford Bridge.
Wenger was fully aware of the danger Forest possess before kick-off but perhaps Arsenal's most alarming shortcoming in the match was the way Per Mertesacker and Rob Holding were brutally exposed in the centre of defence by balls over the top to Kieran Dowell and Zach Clough.
Arsenal's centre-backs were caused endless problems and are too vulnerable when up against pace and power. Forest's six shots on target in the first half is the most Arsenal have faced in the opening 45 minutes of a match this season – and they were dominated by a simple game plan.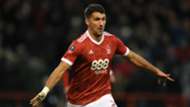 Arsenal's substitutes' bench was made up of youngsters and questions will be asked why the likes of Alexis Sanchez and Mesut Ozil weren't named among them. The presence of two talismanic players would surely have intimidated a Forest side who currently sit 14th in the Championship with a caretaker manager at the helm.
Wenger, who was serving the first game of his touchline ban, picked a starting XI which featured mostly fringe players, although it is worth noting that these players had made 633 Premier League appearances between them.
The FA Cup was undoubtedly Arsenal's best chance of winning silverware this season. While the Carabao Cup features a two-legged semi against Chelsea, there is also the likely prospect of coming up against Pep Guardiola's virtually invincible Manchester City team in the final. Even Europa League glory remains a distant possibility if the Gunners overcome Swedish minnows Ostersunds in the freezing Swedish cold next month. Atletico Madrid, Borussia Dortmund and Napoli are among the heavyweight names competing with Arsenal in the competition.
Criticism over Wenger's team selection is understandable. The club's two best players weren't involved at all, and questions will almost certainly be directed at the manager for not giving his team any hope of salvaging something with the back-up options too inexperienced to make a difference.
Wenger will likely criticise the refereeing decisions after this one - indeed Forest's second penalty could have been disallowed - but he should acknowledge another disastrous defensive display away from home, not to mention his own costly decisions.