Hafizul pining hopes on continued presence in goal
Ooi Kin Fai
Oct 06, 2017 01:30 UTC +00:00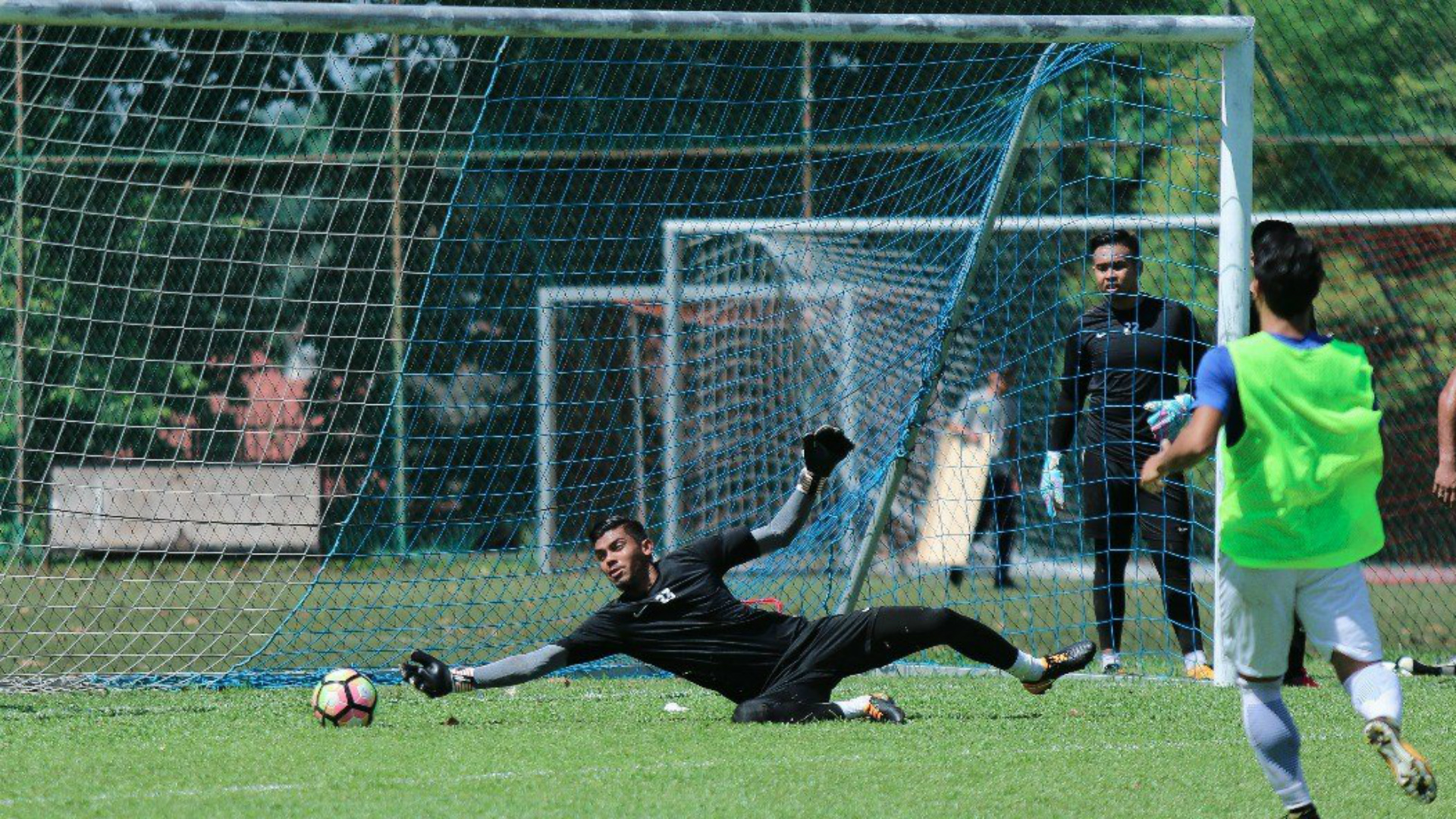 FAM
It was the final minute of the home match against Hong Kong back in September and with the score at 1-1, Malaysia were set to lose the match in the final seconds of the second half after Hong Kong were awarded a penalty kick.
However, Perak's Hafizul Hakim dived correctly to block out Alessandro Leornado's spot kick and thus earned Malaysia their first point in this final group stage of the 2019 Asian Cup qualification.
The 24-year-old custodian only started the match in Melaka due to illness to Khairulazhan Khalid but having tasted competitive international match, yearns for more chance to show that he is ready to step up.
Hafizul first made the national team squad when he was called up by Datuk Ong Kim Swee prior to the start of the 2016 AFF Suzuki Cup. That trust was then passed on to Eduardo Vingada, who has kept faith with Hafizul in all three of his call-ups thus far.
"I don't know yet [if I'll retain my place]. For me, that game [versus Hong Kong in Melaka] was in the past. It depends on the coach. If he decides I'll stay in the starting XI, of course I'll do my best."
"If I get to play, I will have to be more in control of my box because it'll be a new set-up in front of me. Maybe Matt Davies and Keon [Khairul Helmi] will come in there. I will have to be more vocal to ensure our defence stay strong," said Hafizul to Goal.
Despite having two of his club team mates in Nazirul Naim and Shahrom Kalam forming the rest of the defence, he knows that defence is one department where changes from match to match is not looked upon favorably by the players.
A defence that requires everyone to be in-synced and coordinated to ensure that no gaps are left open to be punished by the opponent. Familiarity breeds understanding and that will only come with minutes gained together as a unit on the pitch.
Hafizul is reluctant to look beyond the Hong Kong match and is treating it as the only one that matters. A defeat there would further complicate matters as Malaysia will continued to be consigned to the bottom place in the group.
"It's not impossible yet [if we happen to lose], we still have a chance. But we will fight there to get all three points. Even if we don't, then we still need to get the one point. Anything can still happen but more important is for us to keep believing," added Hafizul.
Hong Kong plundered four goals past Laos in an international friendly played on Thursday night but will find Malaysia's defence to be a tougher one to breach, particularly if the confident Hafizul gets his second consecutive start for the Malayan Tigers.