Ghana
Gyan picks Abedi as Ghana's all-time best player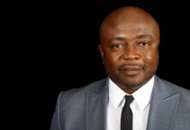 The Black Stars captain Asamoah Gyan has heaped praise on Ghana legend Abedi 'Pele' Ayew, describing him as the best footballer the country has ever produced.
Gyan, 31, added another record to his illustrious career on Sunday against Ethiopia in the 2019 Afcon qualifiers, when he scored his 50th goal for the national team to become the only Ghanaian as well as the fifth African player to achieve that feat.
Gyan, who was honoured at the Calcio Trade Ball on Tuesday, paid homage to Abedi, who won the 1982 Africa Cup of Nations as well as three African Player of the Year accolades between 1991 and 1993.
"I am happy with the award and recognition. Although, people rate me as one of the best players in the history of Ghanaian football, I think Abedi Ayew Pele is my best player of all time," Gyan said.
"He is the maestro himself and is one of the old players who paved the way in the past for me to be here today. I appreciate his efforts," he added.
Gyan picked former Chelsea midfielder Michael Essien as the greatest player he has played with.
"Michael Essien is the greatest player I have ever played with in my career. He was my best midfielder in the world when he was actively playing football at the highest stage. Also, George Oppong Weah is my greatest African player of all time. He is an idol to me and many players."
Aside Abedi's success story on the pitch, the former Olympique Marseille star has successfully raised three sons, Rahim, Andre and Jordan Ayew, to represent Ghana on the international stage.