African Nations Championship
FKF: We are not to blame for the Caf decision on Chan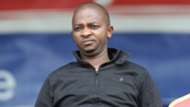 Football Kenya Federation have remained adamant that they played their role to have Chan 2018 staged in Kenya.
In a signed statement obtained by Goal, the federation however, has expressed its disappointment with the decision from Caf that saw the country stripped off rights to host the tournament in January.
"The federation is of the view that it did everything humanly possible to ensure that Chan 2018 became a reality both to Kenyans and the entire East African region.
"Unfortunately, lack of up-to standard infrastructure to host the competition and the need to improve the existing ones, meant that Kenya would inevitably play second fiddle to better placed countries that have invested heavily on infrastructure development over the years.
"Today's decision, though unfavorable to Kenya as a whole, marks a new dawn for Kenyan football in particular and sport in general due to the ongoing infrastructure development that endeavors to ensure that the country has at least four modern stadiums and a number of training pitches, key in developing the game going forward.
"Despite the decision, the federation would like to thank the men and women of integrity that worked tirelessly to ensure that the Chan dream become a reality."
The federation also thanked Caf President Ahmad Ahmad and Kenyan government for the unwavering goodwill signified by the recent cabinet approval of Sh4.2 billion earmarked for the preparation of the tournament.
"Lastly, the federation would like to state that its resolve and commitment to change the game for the better remains stronger and will take positives from the Caf decision, this even as we continue to engage the Caf leadership on the possibility of hosting both upcoming and future Caf competitions."