Fantasy Football: Stones outshines Ronaldo, Messi and Kane in Champions League Team of the Week
If round one of the group stages are anything to go by, this should be a great year for the Premier League teams. All but Liverpool won their opening matches in the Champions League and the Team of the Week certainly reflects that success with seven members hailing from England. There were also some very familiar names in the forward line as the the two best players in world football demonstrated why they are still out in front of the rest.

GK: Thibaut Courtois - Chelsea - 1 Game, 1 Assist, 2 Saves, 1 Clean Sheet = 11 Points
DF: John Stones - Manchester City - 1 Game, 2 Goals, 1 Clean Sheet = 21 Points
Well done to anyone who predicted John Stones would lead the Champions League in total points, yet here we are. Neither the goals nor clean sheet are likely to be repeatable against Shakhtar Donetsk, though, so don't rush to add him to your team next week.
DF: Cesar Azpilicueta - Chelsea - 1 Game, 1 Goal, 1 Clean Sheet = 14 Points
DF: Davide Zappacosta - Chelsea - 1 Game, 1 Goal, 1 Clean Sheet = 14 Points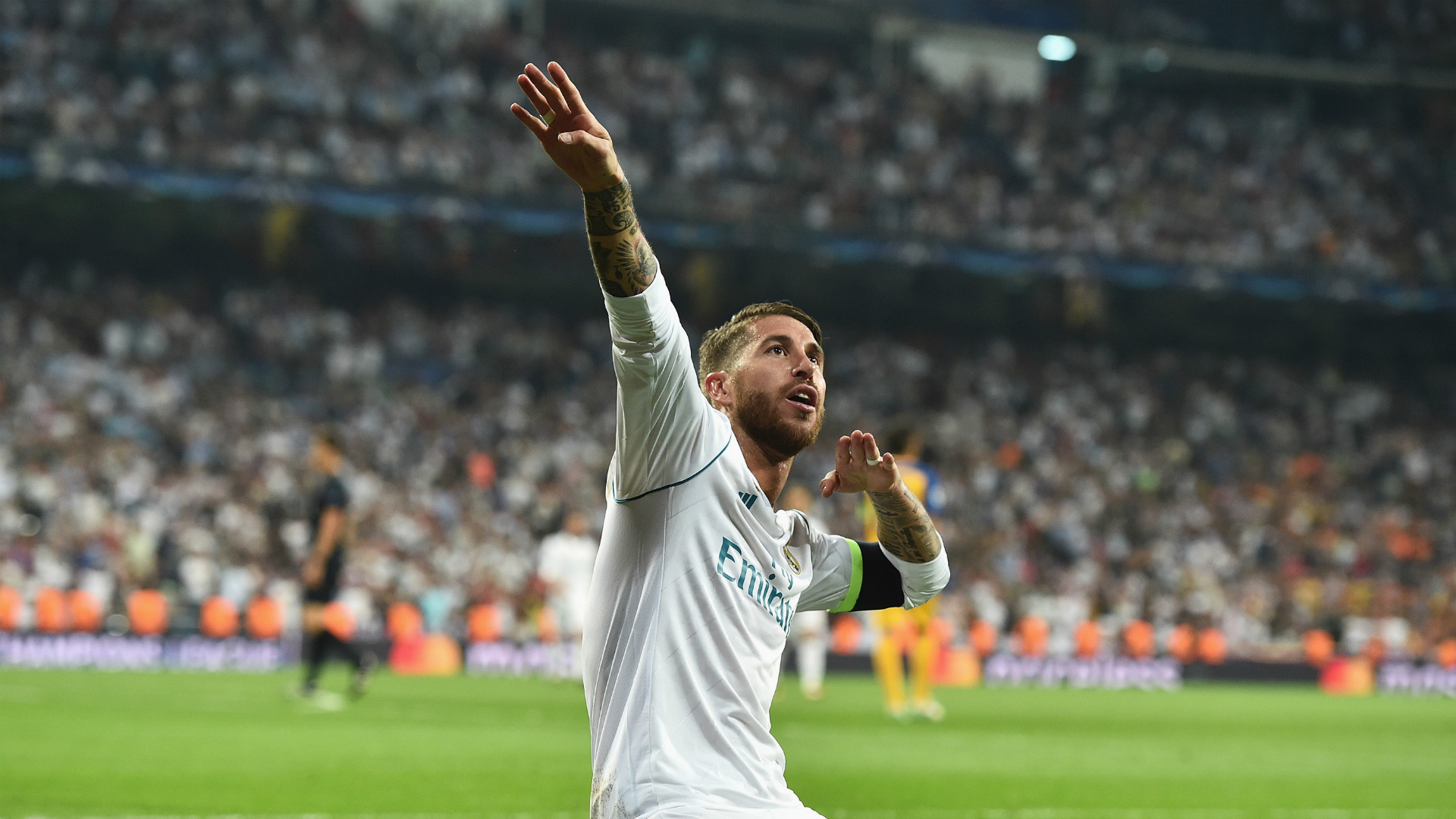 DF: Sergio Ramos - Real Madrid - 1 Game, 1 Goal, 1 Clean Sheet = 14 Points
The Spaniard is certainly no stranger to Champions League goals with Wednesday's being his 10th in the competition. Tottenham and Dortmund both looked dangerous in attack, as was expected in this "Group of Death" but Madrid have certainly weathered heavier storms en route to their last two European titles.
MF: Joshua Kimmich - Bayern Munich - 1 Game, 1 Goal, 1 Assist = 11 Points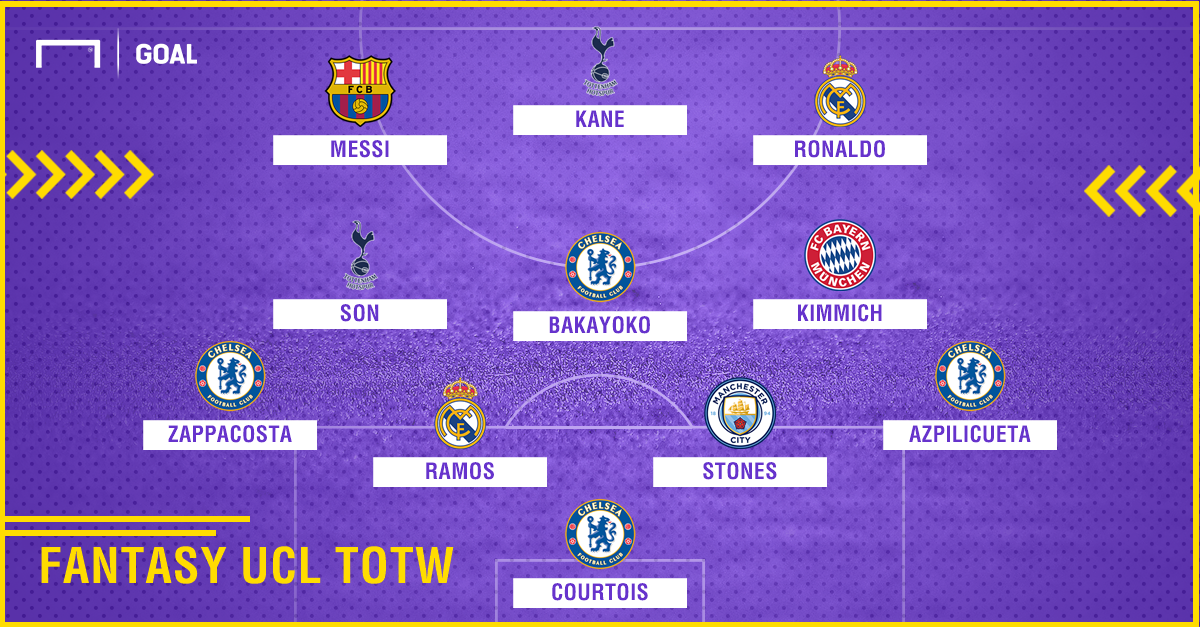 MF: Tiemoue Bakayoko - Chelsea - 1 Sub Appearance, 1 Goal, 1 Assist = 10 Points
This performance did come against the weakest side in the group and his goal came on his only shot of the match. That to the side, his 5.7 price tag could make him an absolute steal so long as he gets consistent minutes in Europe.
MF: Son Heung-Min - Tottenham - 1 Game, 1 Goal = 8 Points
FWD: Harry Kane - Tottenham - 1 Game, 2 Goals, 1 Assist = 15 Points
The Tottenham man said he had to score in Europe before being considered world class, and the match against Dortmund was definitely a step in the right direction. WIth APOEL on the docket for next week, Kane is all but a must own for round two of the Champions League.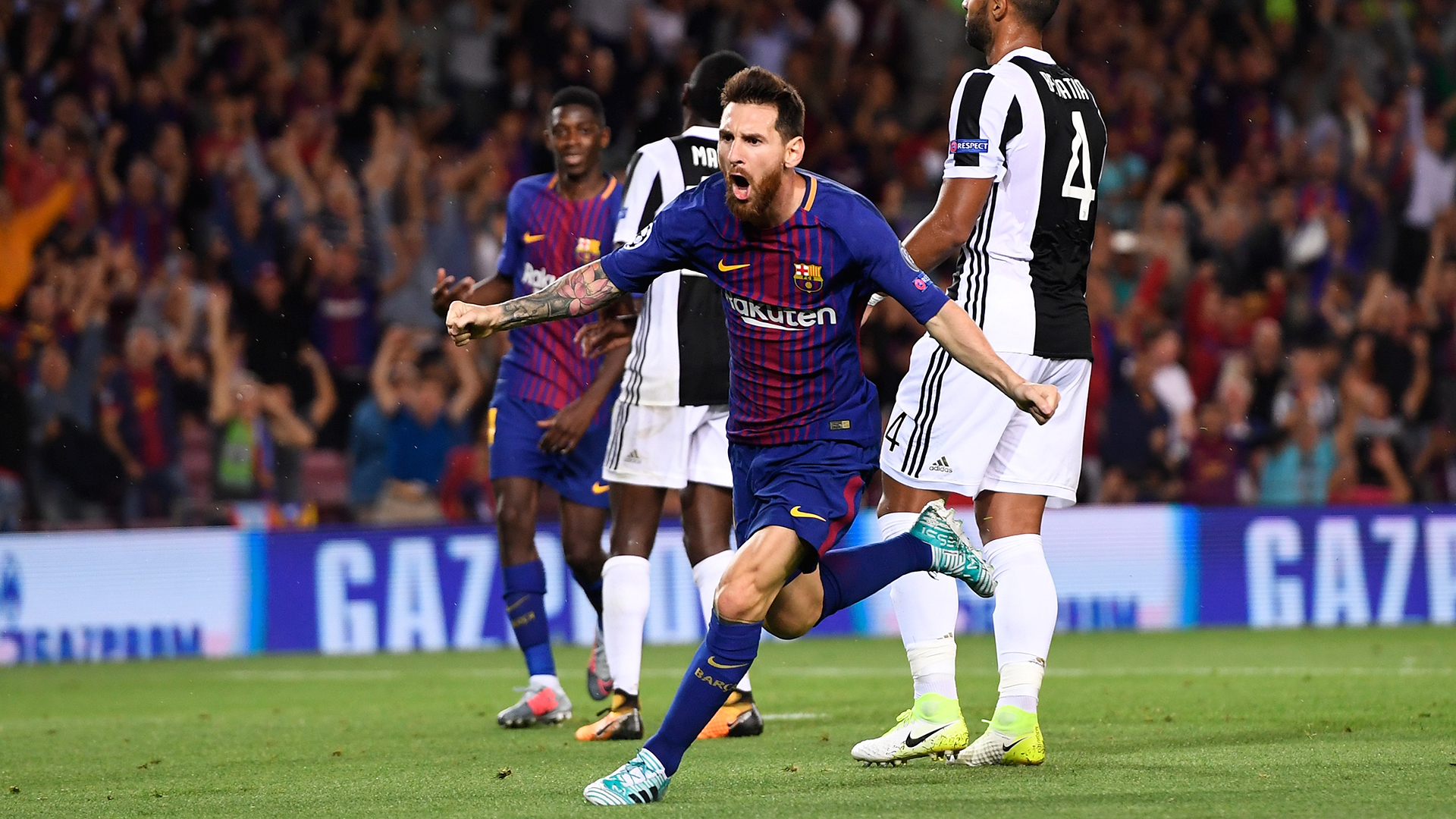 FWD: Lionel Messi - Barcelona - 1 Game, 2 Goals, 1 Assist = 15 Points
FWD: Cristiano Ronaldo - Real Madrid - 1 Game, 2 Goals = 12 Points