Malaysia
FAM confirm 2-way fight for presidency post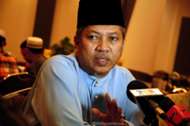 FAM confirmed that of the three nominated candidates for the president post, only two of them have accepted the nomination after the deadline was passed on June 14.
Dato' Haji Hamidin Haji Mohd Amin had been the first the confirmed his acceptance to contest for the top post and now he will be joined by Tan Sri Annuar Musa. 
The other candidate Dato' Seri Abdul Azim Mohd Zabidi is the one that drop out after he wrote to FAM on June 11 to decline his nomination.
The new president of FAM will be voted for in the 54th FAM Congress that will be held in July 14, ironically the same day as the 2018 FIFA World Cup final match.
Tunku Ismail won uncontested in 2017 but resigned from the post this year to focus on helping Malaysian Football League (MFL). Thus the new president will only preside for a shorter term of 2018-2021.
During the aforementioned congress in 2017, Annuar was supposed to be the candidate to go up against Tunku Ismail but the former pulled-out in the eleventh hour.
In this latest contest, Hamidin looks to hold the advantage over Annuar as he was nominated by several affliliates while Annuar only received nomination from Kuala Lumpur FA.
Both Hamidin and Annuar  will also have the choice of deciding not to contest up to the start of the congress in July.