Chelsea
Caught with his pants down! Howard Webb once booked Drogba for taking too long in the toilet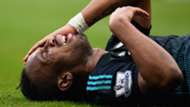 Former Premier League referee Howard Webb has revealed he once booked Chelsea legend Didier Drogba for the most bizarre reason - taking too long in the toilet!
The unusual incident occurred at the start of the second-half in a match between Chelsea and Middlesbrough.
Phantom goal, phantom team - Barcelona anonymous without stars
Retelling the story to BT Sport, Howard restarted the match despite the fact the Blues were down to 10 men as Drogba was "sat on the toilet" and unaware the match had restarted.
The referee claims the striker was still "pulling his trousers up" as he made his way onto the pitch and subsequently received a yellow card for his lateness.
Webb made the revelation when asked to recall the strangest booking he ever had to make.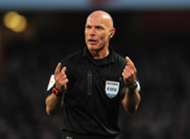 It comes after Shettleston goalkeeper Gary Whyte was sent off for urinating behind his goal on Saturday.
The West of Scotland Super League First Division side were hosting Shotts Bon Accord when he was given his marching orders in the 72nd minute.