Bring on Belgium! England's history-makers ready for Lukaku & Co. after routing pitiful Panama
Last Updated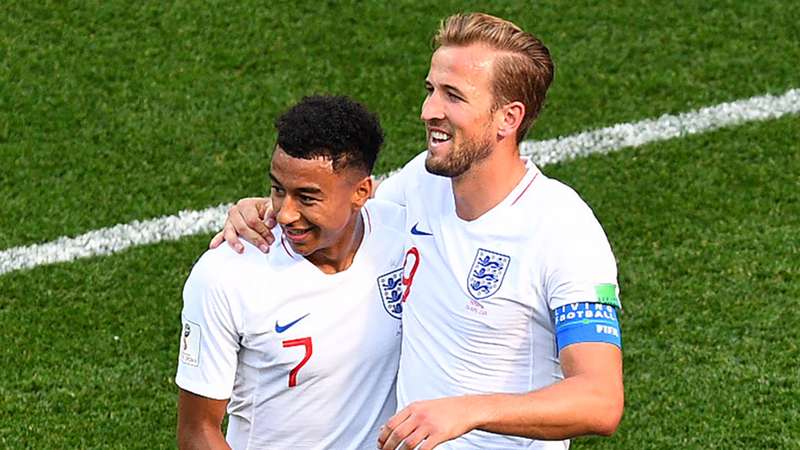 Getty Images
There is something different about England at this World Cup. First, the Three Lions kept their cool and found a way to beat a stubborn Tunisia team in their opening match and, on Sunday, they made light work of a pitiful Panama side in Nizhny Nodgorov.
Of course, England will have expected to defeat the Central Americans, 3-0 losers to Belgium in their first game. But things have not always been so easy for the Three Lions at recent World Cups and, in 2006, they needed two late goals to beat Trinidad & Tobago in Nuremberg.
In fact, despite their standing among the biggest teams in the World Cup over the years, England had not scored four since the final against West Germany in 1966, with two of those coming in extra time.
All of that changed here in an extremely one-sided first half in which England scored five times. John Stones gave them the lead with a powerful and well-placed header, meaning all three of their goals in the tournament up until that point had come from corners.
Under Roy Hodgson, Harry Kane was famously taking the corners for England at Euro 2016. Now it is the responsibility of his Tottenham team-mate Kieran Trippier and set-pieces are clearly one of England's big strengths.
Kane added two penalties either side of a stunning strike from Jesse Lingard and another Stones header as England went in 5-0 up at half-time. And Kane claimed his hat-trick after a long-range effort from Ruben Loftus-Cheek hit him on the heel and wrong-footed Panama goalkeeper Jaime Pinedo.
The England skipper was then taken off for a rest ahead of the Group G decider against Belgium in Kaliningrad next Thursday, having moved into pole position in the race for the Golden Boot with five strikes – one more than Cristiano Ronaldo and Romelu Lukaku.
Lukaku and Kane will go head to head on Thursday as they have so often in the Premier League and with England's goal difference boosted by the rout against Panama (who pulled a goal back later on to huge cheers from their many fans in the stadium), Southgate's side are exactly level with Belgium (with two wins, eight scored and two conceded).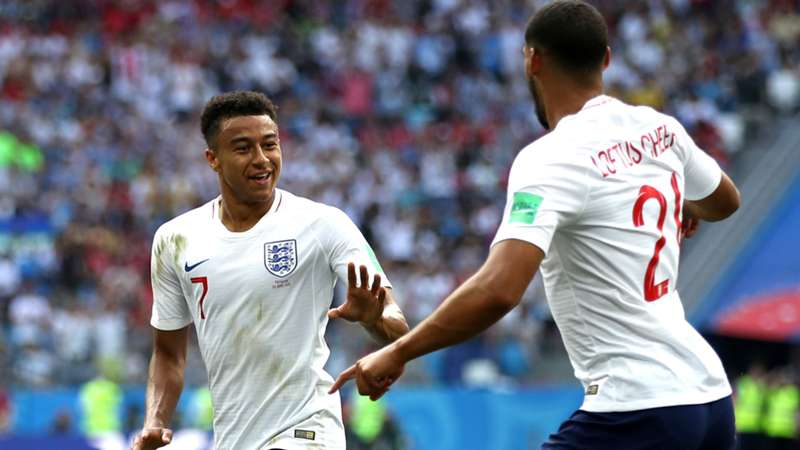 It has been said by many that England will be better off finishing second in their sector because they would be more likely to avoid Brazil in the quarter-finals. First, however, they have to get there.
Group H is still up in the air after Colombia lost to Japan and Poland went down to Senegal in the opening games, so England and Belgium will just have to wait and see in any case after sealing qualification with two wins apiece.
A draw will mean the group will be decided by fair play and the team with the least yellow cards out of England (with two) and Belgium (three) will win it. And if there is still a tie, they will draw lots to decide first and second.
Southgate, however, will want the momentum of another win and against Belgium his side has a chance to prove they can keep advancing in this tournament. And with the goals flying in and records being broken, there are reasons to be optimistic for this England team.
So while it is likely an exaggeration to say – as the supporters sang and the music blared out after every goal – that "football's coming home", this England team is shaking off their recent reputation as World Cup under-achievers. Why not keep on dreaming?