Philippe Coutinho
BOSS Parfums Man Of Today: Philippe Coutinho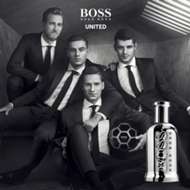 Philippe Coutinho has the world at his feet currently. Now an integral part of Catalan giants Barcelona and the Brazilian national team, the playmaker is among the most popular stars in the world of football.
A quintessential Brazilian with feet like magic, the 26-year-old can make something happen out of nothing. Have a packed defence in front of you with no way forward? Pass the ball to Coutinho and he will unlock the most invisible of paths with trickery you would normally associate with a world-class magician.
Few players in football have the vision to unlock packed defences at will like the Brazilian star. There is a reason why Barcelona and Liverpool fought tooth and nail for Coutinho. It was at Merseyside that Coutinho lit up the Premier League with his dazzling footwork, mazy dribbles and stinging rockets that know how to settle at the top corner of the framework.
Despite finally attaining stardom, the Rio de Janeiro born Coutinho did not always have it made for him. His initial three years in Europe were filled with struggles to make an impact at Inter Milan.
It was only when he moved to Liverpool in 2013 that the Brazilian's talent finally found the stage it deserved to blossom. Since then, there are has been no looking back for the diminutive playmaker.
Coutinho's many virtues make him a natural fit for the 2018 Boss Bottled Parfum soccer campaign, which celebrates the individual paths to success of universally distinguished players.
The dedicated pursuit of his goals has not been all-consuming, with the Brazilian time and again displaying his benevolent side. He has been a major part of several charities at club level, notably donating his match-day shirt to International Agency for the Prevention of Blindness (IAPB) for the 'Seeing is Believing campaign'.
Mental strength is something the prodigy has in abundance. It has shown throughout his career, even when he was at his lowest. For a shy Brazilian, making an instant impact in Europe is never easy. Many others would have chosen to return to their homeland after things did not go their way initially as in the case of Coutinho.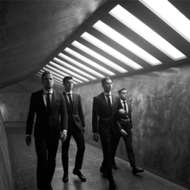 But he has never been one to pack it up in the face of adversity. It is probably the reason why is finally bearing the fruits of his perseverance.
"Success to me means reaching your goals, being loyal and being loved," he says. "In order to play well, you have to prepare physically, but to be a great man, you must be mentally strong."
With such values, it is no surprise then that Coutinho is one of the four world-class stars whose journeys are being celebrated by Boss Parfums.