Akwa United duo vows to improve on their finishing after Go Round win
Last Updated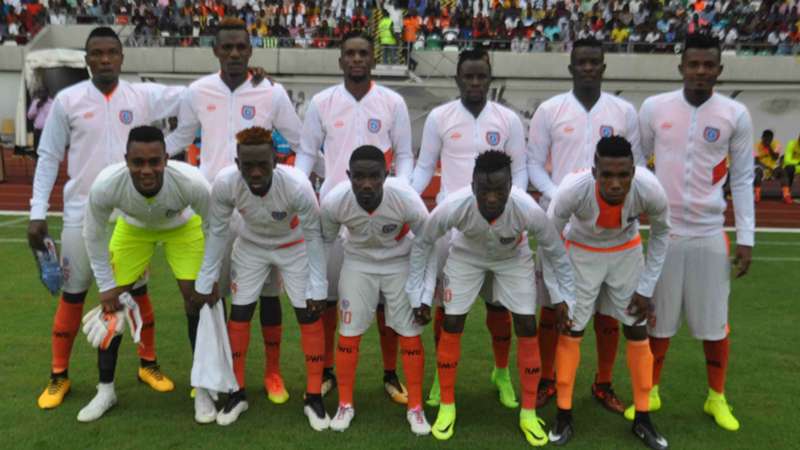 Shengolpixs
Cyril Olisema and Aliyu Zubairu have assured that Akwa United will step up their scoring form in their bid to challenge for a silverware this season.
Before the game against Go Round, the Promise Keepers had failed to win any of their last five games with a goal to show to it - putting their NPFL title ambition in jeopardy.
However, Paul Obata's first-half strike was all Abdu Maikaba's side required to secure a scrappy 1-0 win over the newcomers to end their five-match winless run on Wednesday.
Inspired by the victory which brought relief to the team, the former Ikorodu United man is pleased with the team's return to winning ways to mark his comeback from injury.
"I thank God for the result against Go Round and happy to do my best after returning from injury in the first round," Olisema told media.
"I think I gave my best and the team really did well against Go Round and I am delighted we were able to get the three points.
"We had many chances to score but it was good we won despite our opponents came with intentions of getting some here it.
"I believe the team is trying to improve on their scoring form and we will definitely work on that."
In the same vein, assistant coach Zubairu claimed that bouncing back to winning ways was more important and he is confident their new signings will blend in time.
"What is important was the three points and we are still in the blending process because are new players who came during the transfer window need time," he said.
"[In terms of the] number of chances we are missing, it is a fact and we have never stopped working on it. In our training session after any match, we revisit finishing at its highest level but I believe we will get it right."
The win took Akwa United to sixth with 32 points - eight behind leaders Lobi Stars after 21 matches.