AFC Cup
AFC Cup 2018: Group Stage Matchday Two Preview: West Zone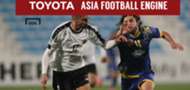 The AFC Cup 2018, after an explosive start on matchday one, is all set to enter the second matchday in the West Zone. Here is a look at what awaits us this week: 
---
GROUP A: 
---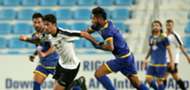 Al Jazeera (JOR) v Malkiya Club (BHR): 
Jordan's Al Jazeera are all set to host Bahrain's Malkiya Club in their second game in Group A on Monday. The Jordanians are coming off a creditable 2-2 draw with defending champions Air Force Club but will have challenge on their hands at home agianst Malkiya, who were impressive in their opening game 4-1 win against Al Suwaiq. 
Venue: Amman International Stadium, Amman
Kick-off: February 26, 17:00 UTC+2
Al Suwaiq (OMA) v Air Force Club (IRQ):
Air Force Club of Iraq, the defending champions, will only have a win on their minds when they travel to take on Oman's Al Suwaiq on Monday. After a 2-2 draw in the group opener, they badly need a win which will also be the aim for the hosts who are yet to open their account in the group. 
Venue:  Seeb Sports Complex, Seeb
Kick-off: February 26, 19:00 UTC+4
---
GROUP B:
---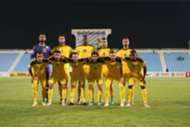 Al Zawraa (IRQ) v Al Jaish (SYR):
Iraq's Al Zawraa are at home to Syrian club Al Jaish on Monday as the second matchday kicks off in Group B. The Iraqi club, after a 1-1 draw in the opening round, will be looking to take charge of the group with a win over Al Jaish who also were involved in a draw in their opening round match. The Iraqis won against Al Jaish twice last year and it might prove to be a mental advantage for them on Monday. 
Venue: Hamad Bin Khalifa Stadium, Doha
Kick-off: February 26, 18:00 UTC+3
Manama Club (BHR) v Al Ahed (LIB):
Bahrain's Manama Club are yet to open their goalscoring account in the tournament after a goalless draw against Al Jaish in the opening round. They will now take on Lebanon's Al Ahed on Monday in an intriguing clash. However, both teams have star players in Mohamed Al Rohaimi and Issah Yakubu missing the action with suspensions. 
Venue: Khalifa Sports City Stadium, Manama
Kick-off: February 26, 18:30 UTC+3
---
GROUP C: 
---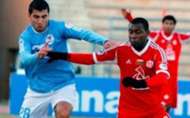 Al Wahda (SYR) v Dhofar (OMA): 
Syrian side Al Wahda, last year's West Zone runners-up, are up against Oman's Dhofar on Tuesday. After a 2-2 draw against Al Faisaly, Al Wahda will be all pumped up to net their first win of the season against a side which fell to a disappointing defeat in their opening round game. 
Venue: Saida Municipal Stadium, Saida
Kick-off: February 27, 14:15 UTC+2
Al Ansar (LIB) v Al Faisaly (JOR): 
Lebanon's Al Ansar will be looking to stretch their lead atop the standings in Group C when they host Jordan's Al Faisaly on Tuesday. Al Ansar downed Dhofar 2-0 in their opening game and start as favourites against Al Faisaly. All signs point towards an entertaining game. 
Venue: Sports City Stadium, Beirut
Kick-off: February 27, 15:00 UTC+2