EXCLUSIVE
By Brian Oliver
Diego Simeone
looks back on the efforts
Atletico Madrid
last season with great pride – especially the stunning 3-1 win at
Chelsea
that took his team into the UEFA Champions League final.
Asked by
Goal
to choose his 'genius moment' from last season's competition, Simeone opted not for a brilliant goal or an outstanding save but an entire match.
"My best moment was the whole game against Chelsea," said Simeone. "The game in London was the best way we have interpreted a match, especially given the difficulty of going a goal behind."
Fernando Torres had put Chelsea ahead on the night and on aggregate after a goalless first leg of the semi-final. Adrian Lopez equalised just before half time, and Diego Costa and Arda Turan scored second-half goals.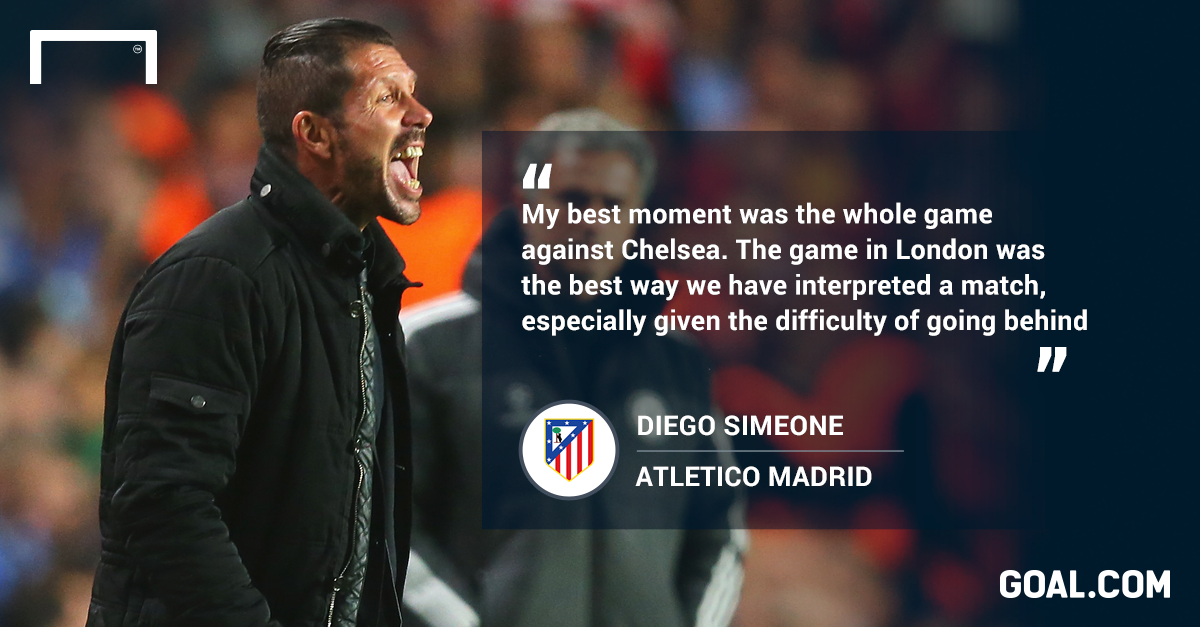 "What impressed me was our ability to react, and above all the way we went on to play an extraordinary second half," said Simeone.
While he recognises that Barcelona, Real Madrid and Bayern Munich are the clear favourites for this season's Champions League, the Argentine coach believes they will not have it all their own way.
"Those three are different to all the rest," Simeone says. "Then there are the rest of us trying to compete – but there could be some teams producing surprises this year."
The four he picks out as those most likely to shock the 'big three' are Paris Saint-Germain, Chelsea, Bayer Leverkusen and Atletico, who lost to Real in extra time in last year's final.
Two of these sides will be in the quarter-finals and two will go out because of the last-16 pairings. Chelsea drew 1-1 in Paris last week, and Simeone takes Atletico to Germany on Wednesday for their first leg at the BayArena.
The Argentine's main priority will be to stop Leverkusen's rapid attacks from midfield, and to avoid giving away free kicks close to the area. The key men Atletico must shackle are Karim Bellarabi and Hakan Calhanoglu.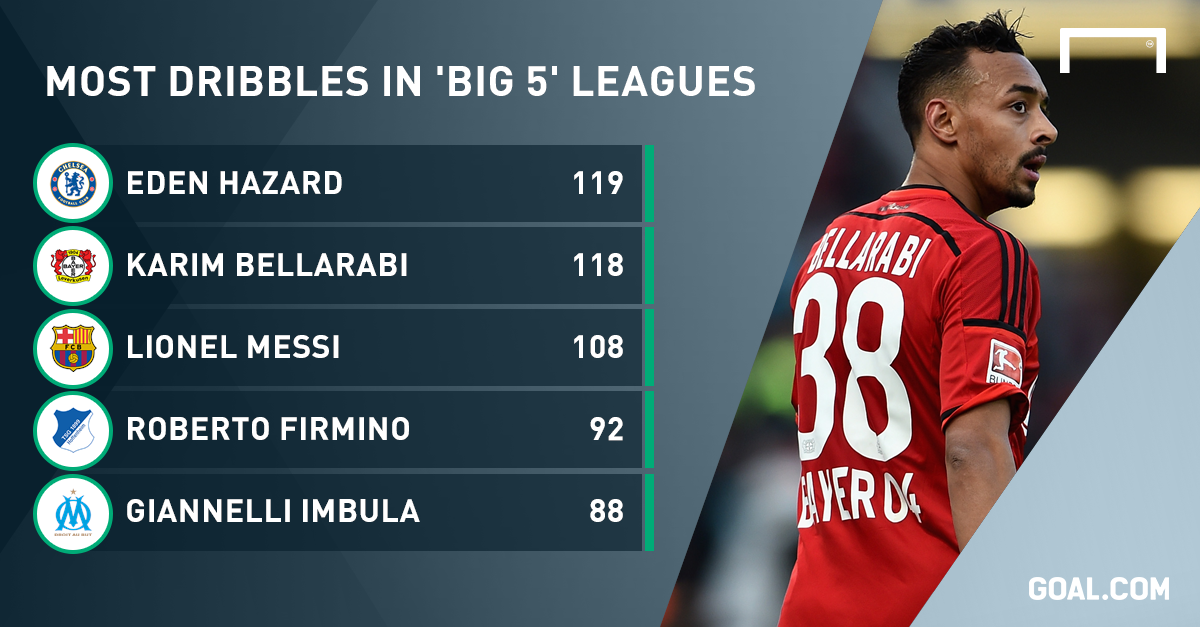 Bellarabi, who scored a goal within nine seconds of kick-off on the opening day of the season, loves to run at defenders and has completed 118 dribbles – far more than anyone else in the Bundesliga, where the next best is 92.
If Bellarabi – or anyone else – is fouled, watch out for Calhanoglu. He not only scores spectacular goals, he creates them too. Leverkusen have had 33 scoring chances from free kicks in the league and 26 have been provided by Calhanoglu. They also push hard towards the end of a game, and have scored half their goals in the final half-hour.
"This is an important game against an opponent that plays really well, a team who are very fast in midfield and go forward with a lot of variants, especially when it comes to dead-ball situations close to the area," Simeone added.
"In the last 16 of the Champions League, if you slip up there is no let-off. That means we will have to be very attentive, especially in the first match, and above all focus on shutting down their fast breaks from midfield."