PROFILE
By Graham Lister
As Manchester United's captain from 1947 until 1953, Dubliner John James Carey, known as 'Johnny' or 'Jackie', was the leader of Matt Busby's first great team, and one of the most revered Irishmen to play in the English League.
Dignified yet commanding, intelligent and highly influential, with the unhurried air of those who read the game well, Carey acquired legendary status on both club and international stages. He became a giant in Irish footballing history, winning every major honour it was possible to win in the decade immediately following the Second World War.
That conflict robbed him of his prime playing years, though he appeared for United in over 100 wartime matches and also guested for the likes of Everton, Liverpool, Manchester City and Shamrock Rovers. Although not obliged to fight, as Ireland was neutral, Carey reasoned with typical integrity that "a country that gives me my living is worth fighting for", and joined the British Army, seeing service in North Africa and Italy, where he guested for several teams and was affectionately dubbed 'Cario' by appreciative Italian fans.
But it is with United that Carey will always be associated. When the club's chief scout, Louis Rocca, visited Dublin in 1936 to assess another promising youngster, his attention was diverted by the elegant ball skills of 17-year-old Carey, whom he promptly signed from boys' club St James' Gate for £240. Carey broke into United's senior side in 1937-38 and helped them gain promotion from the Second Division that season while also earning his first cap for the Republic of Ireland.
Then an inside forward, he went on to represent the club in every position except outside left, including as an impressive emergency goalkeeper, but favoured right back and made that slot his own when League football resumed after the war. Ex-Manchester City star Busby was eager to put his visionary managerial ideas to the test, and Carey was the ideal choice as his on-field lieutenant.
JOHNNY CAREY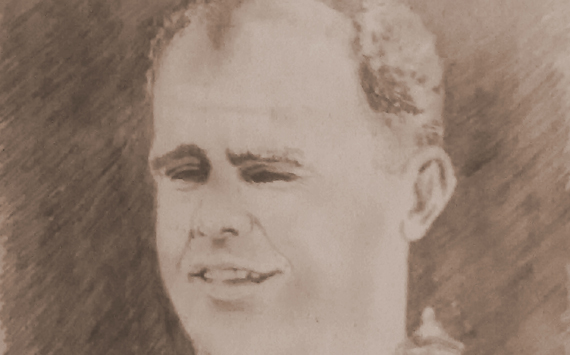 Caps, Goals: 29, 3 - Republic; 9, 0 - Northern Ireland

Clubs: St James' Gate 1936, Manchester United 1936-53, as guest player in wartime 1941-45: Cardiff City, Manchester City, Shamrock Rovers, Middlesbrough, Everton, Liverpool and in Italy.

Honours: Football League Championship 1951-52

FA Cup 1947-48

FA Charity Shield 1952

FWA Footballer of the Year 1949

They celebrated their first great triumph when Carey captained United to FA Cup glory over Stanley Matthews' Blackpool at Wembley in 1948. Carey's pre-match mail had included a letter from a patriot urging him to raise with the King the question of Ireland's partition at the presentation ceremony.
The skipper's half-time pep-talk, with his team trailing 2-1, was regarded as pivotal in one of the all-time classic finals, and he became the first player from the north or south of Ireland to win a major trophy with United, who triumphed 4-2.
The frustration of four second-placed finishes in the First Division was then banished when United finally became champions in 1951-52, with Carey now operating at wing half.
By then he had also been voted the second-ever Footballer of the Year by the Football Writers' Association – succeeding Matthews in 1949.
Two rival associations – the Northern Ireland-based IFA and the Republic of Ireland-based FAI – were claiming jurisdiction over the whole of Ireland at the time and selecting players from both sides of the border. Carey won nine caps for Northern Ireland in addition to his 29 for the Republic.
In the space of three days in September 1946 he played for both Irelands against England, and in September 1949 captained an FAI XI at Goodison Park that became the first non-UK team to inflict a home defeat on England.
He was also captain of the Rest of Europe side which played Britain in a 1947 fundraiser for Uefa.
When he retired from playing in 1953 Carey had made 344 appearances for Manchester United, scoring 18 goals.
In appreciation of his service the club offered him a coaching post, but he opted to embark on a moderately successful managerial career that took in Blackburn Rovers (twice), Everton, Leyton Orient, Nottingham Forest and the Republic of Ireland.
"A thoroughbred footballer who exuded class and calmness as Manchester United's first post-war captain and one of the most accomplished full-backs the British game has produced"



- Ivan Ponting - Obituary

Carey was a footballing pioneer. He blazed what would become a particularly productive trail across the Irish Sea to Old Trafford, as the list of distinguished Irishmen who've played for United attests.
He was the first of them to achieve genuine stardom as a Red Devil, though he remained unaffected by it. 'Gentleman' John's legacy was as a versatile, gifted and sporting Corinthian whose leadership qualities in Matt Busby's first successful side established a benchmark for later generations of United captains.
Tactically too he was an innovator, his experience of other positions accounting for impressive ball control, perceptive passing ability and the astute positional play which, combined with clean, decisive tackling, put him years ahead of his time as a creative defender.
On another level, Carey's ability to negotiate political minefields was also an inspiration to idealists who see sport as a unifying force.

Debate our choices on

and

Leave your comments at the end of the player profiles and let us know what you think.

We hope that you will share your opinion and insight with us on our choices.