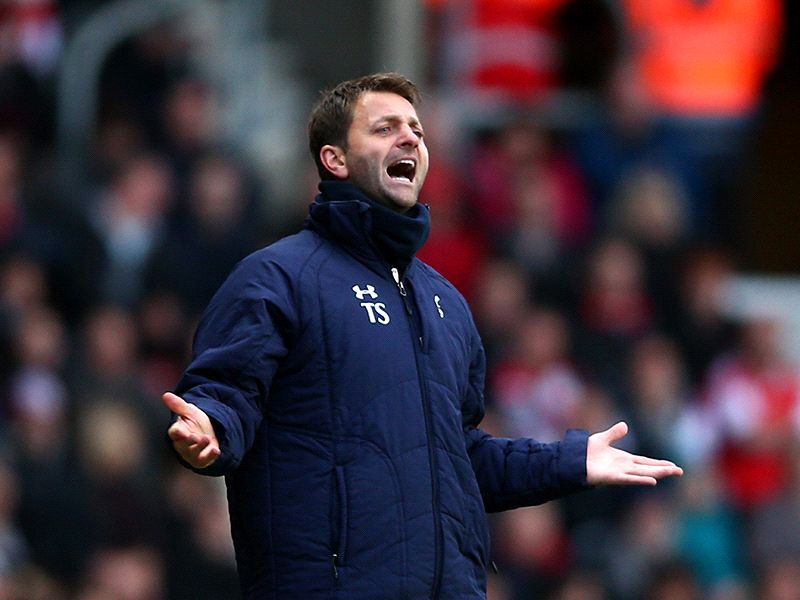 Tottenham
boss
Tim Sherwood
has slammed his side's lack of character after their 4-0 loss at Stamford Bridge on Saturday.
Sherwood's men fell to a heavy defeat against league-leaders Chelsea after goals from Samuel Eto'o, Eden Hazard and a double from Demba Ba.
And the Spurs boss insists the club must "wake up" if they are to aim for a top-four place, as they are simply "miles away" from the top teams.
"You can't legislate for the capitulation - you can't have that," the 45-year-old told
Sky Sports
after the game.
"Lack of characters, too many of them too nice to each other and you need to show a bit more guts and not want to be someone's mate all the time. They need to drag it out of each other.
"It hurts me and I won't forget about this when we hit the motorway - but some might.
"It's not a penalty and not a sending off but the game was finished after that. We've got the Europa League on Thursday and we owe the fans a performance.
"We let them down again on the big occasion. You won't finish in the top four if you don't beat top teams. You're miles away unless you beat the top teams.
"There have been too many blips. The club talks about fourth, wake up."
Tottenham are now four points behind fourth-placed Manchester City, having played three games more than Manuel Pellegrini's men.
Their next Premier League encounter sees them host Arsenal at White Hart Lane on Sunday March 16.