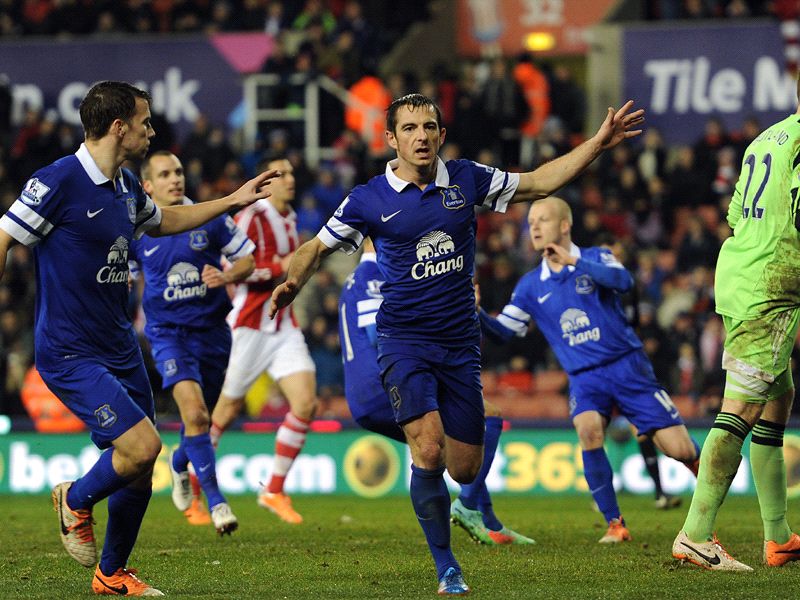 Everton
manager
Roberto Martinez
feels that
Leighton Baines
's new contract shows that the Toffees are ready for
Champions League
football.
The left-back was a long-time target for Manchester United, who missed out on signing him in the summer, but a new four-and-a-half-year deal ended speculation of a departure.
With the Merseysiders just two places and one point adrift of fourth spot in the Premier League and showing no signs of a drop in form, Martinez feels that Baines recognised the team's readiness to take the next step.
"I feel Leighton understands that, as a club, we're ready to kick on and challenge for big things," the Spaniard told reporters.
"As a manager, you want players who want to play Champions League. We don't just want a group of players who are happy to play in the league so for Leighton to commit himself to Everton and give us the best years of his career is very significant in that respect.
"It's a massive boost to the fans but internally it's even more important because everyone who wants to play with Leighton knows we're all going to need to step up to try to achieve the targets that other clubs could offer him.
"I think Leighton is a very intelligent man but he's also an old-fashioned footballer who wants to be loyal. He doesn't get moved around by the new trend in football; he wants to be the best he can and play in the best competitions but, if he can do that with Everton, he feels a lot stronger and those values are needed in the game. They are certainly very important to us."
The Toffees' position, five points clear of United, is further evidence to Martinez that Baines has made the right decision.
He continued: "You look at the points tally and it'll give you a clear indication that we're not far off and that makes it something worth committing to."