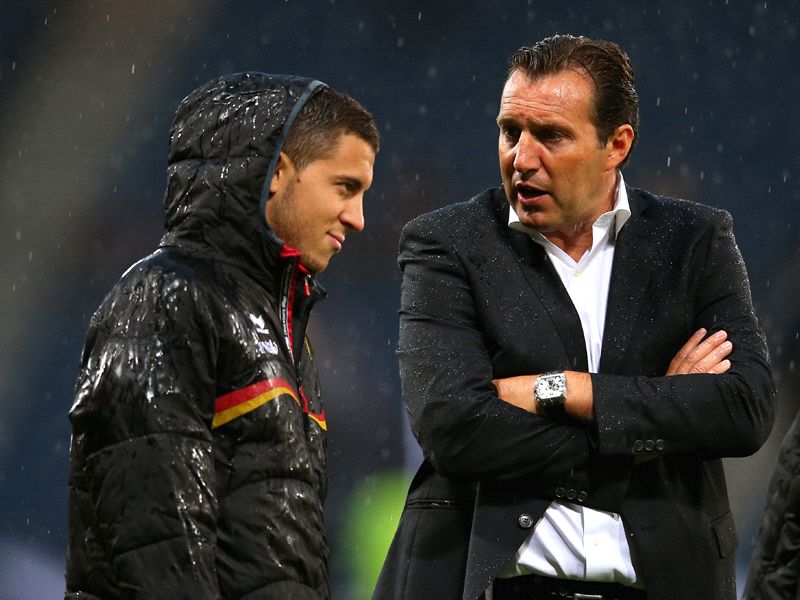 Belgium
coach
Marc Wilmots
has urged
Eden Hazard
to be "more decisive" for the national side.
The 23-year-old has played a pivotal part in Chelsea's campaign, scoring 15 goals in all competitions for Jose Mourinho's side so far this season.
Hazard is set to feature at this summer's World Cup but Wilmots believes the midfielder has not delivered enough for Belgium ahead of the tournament.
"I once played with [Zinedine] Zidane. The ball was a part of him, nothing was impossible. I have the same feeling when Hazard has the ball," Wilmots told
L'Avenir
.
"Eden knows what I expect of him and that I will not tolerate any laxity in matches.
"Drop once in effort, it is one too many times.
"If one day, I feel it is not in this spirit, I will do without him.
"He needs to improve his stats with the national team. Five goals, including two penalty kicks, in almost fifty games? This is not enough.
"I scored 29 times for Belgium and was less talented. Eden, I love him, but I ask him to be more decisive."