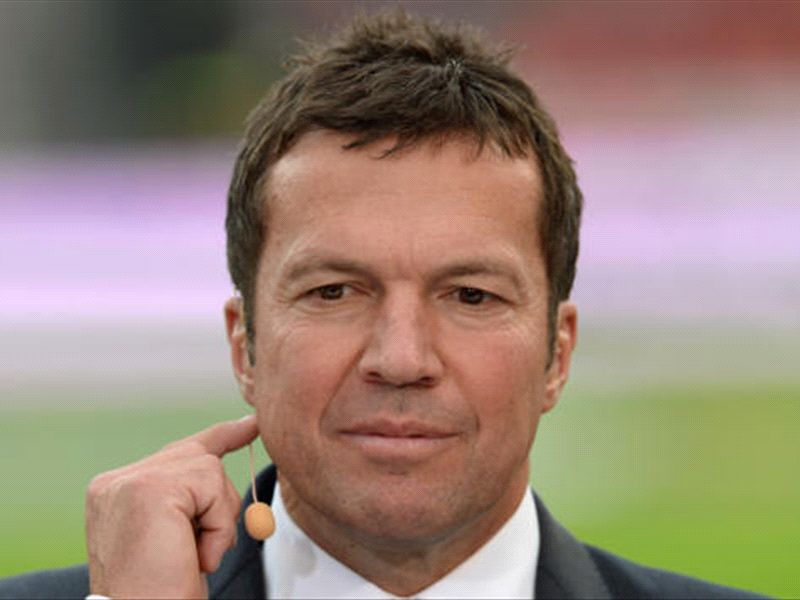 Lothar Matthaus is in no doubt that
Germany
have a better chance of winning this summer's World Cup than defending champions
Spain
.
Not only did
La Roja
triumph in South Africa four years ago, they also won a European Championship either side of that success, thus becoming the first national side to triumph in three consecutive major tournaments.
However, Matthaus says that Vicente Del Bosque's men are not the all-conquering side that they once were and are third favourites to triumph in Brazil.
"Spain have won the last three major titles but they're not as overwhelming or as stable now," the World Cup winner told Fifa's official website.
"That's why I think Germany have a better chance of success than Spain.
"I believe Brazil and Germany are the two strongest teams, closely followed by Spain.
"At the 2013 Confederations Cup, Brazil showed they can handle the pressure of winning important games at home, while Germany have been consistent for several years now."
Matthaus added, though, that he would never discount Italy, who upset Germany in the semi-finals of Euro 2012.
"The Italians knocked us out of the last European championship and you always have to be wary of them," the former Inter star warned.
"They may not have an attractive style like the Netherlands, Germany, Argentina or Brazil but they're always dangerous and are very well drilled tactically.
"They've got experienced players and a good mixture, which wasn't the case in 2010. Back then they relied on the team from 2006, a bit like Germany did in 1994. They forgot to make a break.
"Now they've got the right combination of players, though, which is why you can't rule Italy out.
"Maybe they're not one of the absolute favourites to win it, but they've got a great outside chance.
However, Matthaus believes that if Germany get things right psychologically, they have more than enough talent to take home the title.
"That's been my criticism of the team at recent tournaments: that when it came to the crunch, I felt there was a lack of a winning mentality," he explained.
"Of course, everyone wants to win in their own way and everyone tries to do their best, but sometimes you maybe need to do a bit more than your best.
"You need to do something your opponent isn't expecting. That's what I think is missing.
"When you're deservedly losing to Italy in 2012, you need a player to take the bull by the horns.
"I expect the team to learn from those mistakes, not to repeat them and do things better. If they can do that [in Brazil], they'll be world champions."