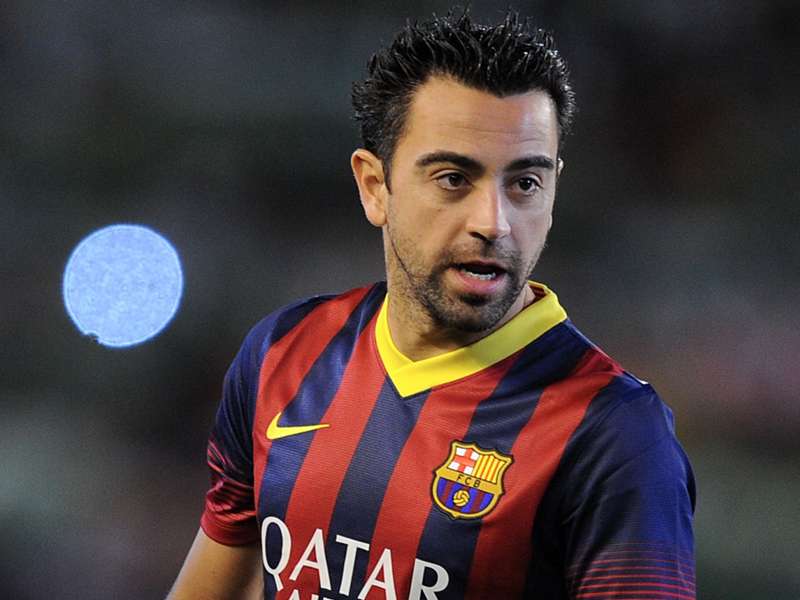 Barcelona
midfielder
Xavi
has insisted that Tito Vilanova's illness brought the
Blaugrana
even closer together as they won the Liga title with an historic tally of 100 points in 2013.
Vilanova suffered a cancer relapse that kept him away from the Barca bench for large parts of the 2012-13 campaign, before eventually stepping down altogether at the end of the season.
However, Xavi still saw plenty of positives last year, too.
"Looking back, 2013 was a very good year. We came up short in the Copa del Rey and Champions League semi-finals against Real Madrid and Bayern, but it was an amazing feat to win the league the way we did, considering the circumstances surrounding Tito Vilanova's illness," Xavi told
Fifa.com
.
"I think that brought the squad even closer together, inspiring us to go on to win the title with a historic tally of 100 points.
"All in all, it was a great year, particularly overcoming adversity to win the league title against the backdrop of the Tito situation. That was an incredible achievement."
Vilanova was eventually replaced by Gerardo Martino at the start of the 2013-14 campaign.