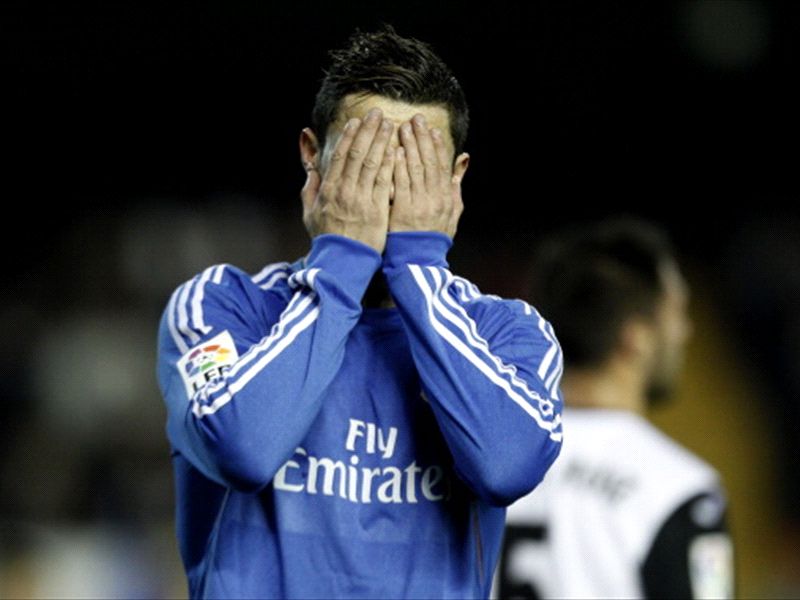 Real Madrid
attacker
Cristiano Ronaldo
has conceded that he is a bad loser and often makes mistakes after being defeated on the pitch.
The Ballon d'Or winner admits saying he was booed by opposition fans because he was "young, rich and handsome" in one of his most infamous remarks was not the wisest move he has made in his career.
But Ronaldo, speaking in the traditional Ballon d'Or winners' interview with
France Football
, says he is only human and any mistakes he does make are purely down to a burning desire to improve and a hatred of losing matches
The Real Madrid attacker said: "One day I told some people that they were jealous of me because I was young, handsome and rich - that was a mistake.
"It was after a game when I was very angry because I hadn't scored. I am very competitive and I hate losing. There is no doubt that I have expressed myself badly by saying certain things after losing a match.
"I always want to be the best, both with my club and the national team. That is why there are sometimes misunderstandings. With age, you learn from your mistakes.
"I am not perfect. I am human and made of flesh and bones like everyone else. I laugh, I cry and I have my problems but people don't always understand me.
"The way I am has evolved, even if my personality has not changed much. I always want to improve and I put pressure on myself in that respect. It was like that at Manchester United and it is also like that in Madrid."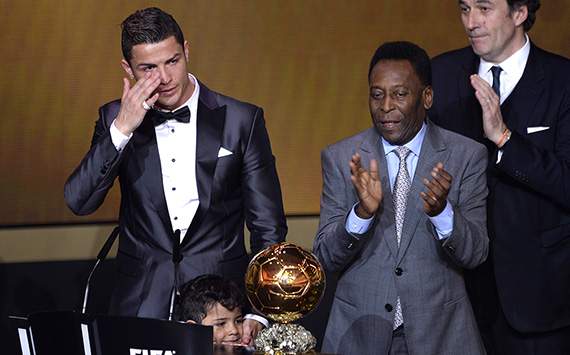 Tears of Joy
| Ronaldo struggled to hold back his emotions after being awarded the Ballon d'Or
Ronaldo went on to discuss the difficulties he has in living a regular life away from football and also talked about the abuse he receives from away supporters in Spain.
He continued: "I notice the hostility. Above all I notice in matches away from home. The way they receive me is not very pleasant. They insult me and they say things that I don't like, but I am used to it by now.
"In recent times it has improved a bit. Before, they spoke about my mother and now just about me. Now they shout things like 'Cristiano,
Balon de Plastico
!'
"It is not easy for me to lead a normal life. When I finish my career I hope everything is calmer and that I can enjoy myself.
"I am not forbidden from going anywhere but imagine going to a shopping centre with my son and my girlfriend and stopping every five metres to sign an autograph or for a photograph.
"I try to avoid public places and go to quieter places, like restaurants with a private table. I do not go to big hotels either. I go to more discreet places.
"I will try to enjoy myself later on in life, when there is another Cristiano in my place."
Ronaldo's recent Ballon d'Or victory was the second of his career, ending a run of four successive triumphs from Barcelona rival Lionel Messi.