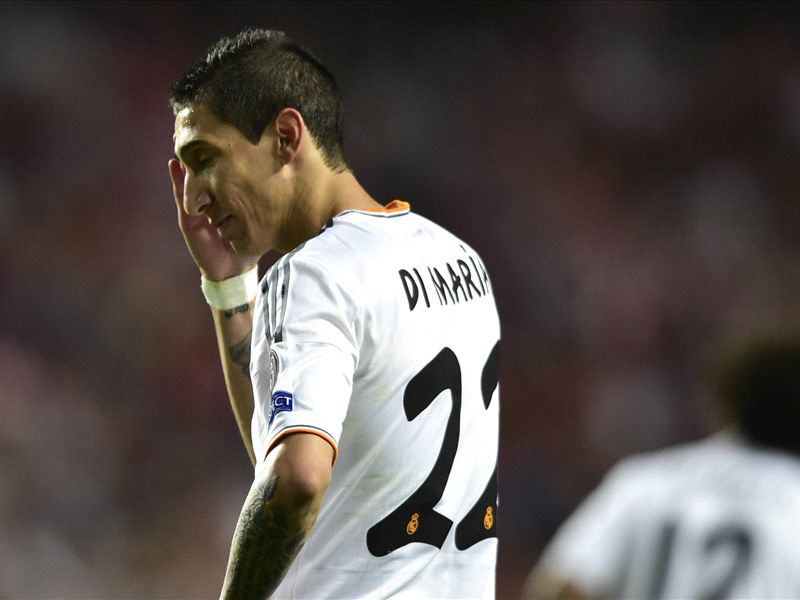 Real Madrid
winger
Angel Di Maria
says that "it hurts" to have been linked with a move to
Tottenham
last summer.
The Argentine was frequently rumoured to be nearing an exit from the Santiago Bernabeu in 2013 as
los Blancos
made room for Gareth Bale, though Mesut Ozil was the player to eventually make way as he joined Arsenal.
Speculation continues to follow Di Maria, who played a key role in Madrid's Champions League triumph, but he is adamant that he will stay if the club want him to do so.
"It hurts when you're always doing your best for your club and then you hear that you might be going to Tottenham," he told
Marca
.
"I spoke with the coach [Carlo Ancelotti] last summer. I wanted to stay and he wanted me to stay as well. He told me that he counted on me and it was up to me from then on.
"I have grown a lot under Ancelotti. He got the best out of me. Things have gone well and I made the right decision to stay.
"I am not going to lie, I know that there are clubs that want to sign me and can match Real Madrid's demands but that's up to my representatives and the club. I will stay if the club wants me to stay.
"I am not thinking about my future now. We will see what Madrid have in mind, whether they want me to stay or leave.
"I am happy at Madrid. I had a great season and always had everybody's support but sometimes you don't have a choice, even when you want to stay yourself." //