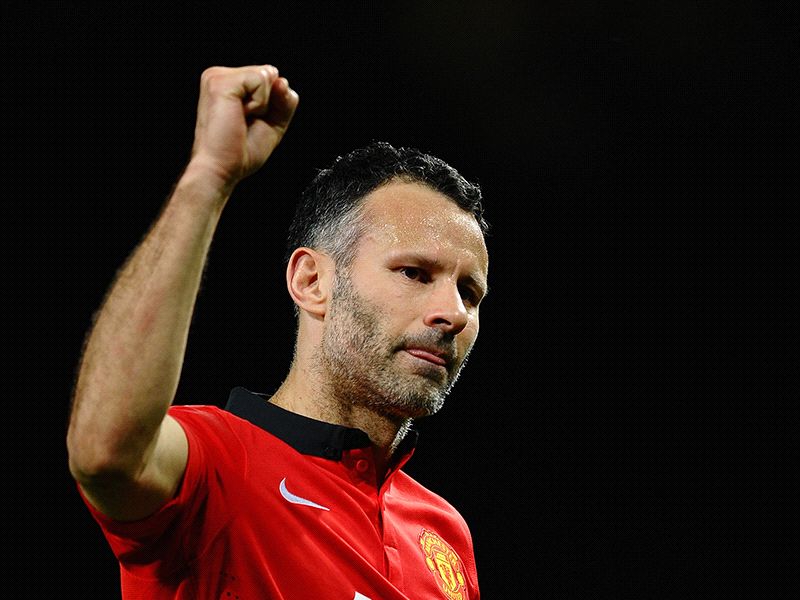 COMMENT
By George Ankers
In a week in which reports of player unrest have been at their most frequent,
Manchester United
could hardly have wanted anyone more than
Robin van Persie
to step up and push them into the
Champions League
quarter-finals.
He was not the only man to show his worth; Wayne Rooney, David de Gea, Danny Welbeck and Antonio Valencia (playing with essentially just one eye) all played their part in getting Old Trafford roaring, as particularly did Ryan Giggs, whose decisive passing quality brought about the first two goals.
But, after a difficult season thus far - gripes and struggles both private and awkwardly public, with some even calling for him to be dropped for the game - a marquee match for the man whose goals carried an already fading United side to their 20th league title last term should serve as a reminder to this squad that they are capable of so much more.
CLASS IS PERMANENT

PLAYER RATING | ROBIN VAN PERSIE



Has been out of form in recent weeks but well and truly delivered when it mattered with an outstanding hat-trick. Broke the deadlock from the penalty spot before ruthlessly making it 2-0 just before half-time. Sent his side through with a fine free kick before picking up a worrying knock late on.
PLAYER RATING | RYAN GIGGS



Started in the centre of midfield after a controversial couple of days and didn't take long to show his class, setting Welbeck away with a stunning ball and playing the pass that led to Van Persie's penalty. Dictated the game from the middle.
The club will not qualify for next season's Champions League, either by Premier League position or by winning it outright this year, but this was one of the first performances in some time that made you think that their slump need only last longer than one season if they let it.
United will face far stronger opponents than Olympiakos whoever they draw in the next round, opponents who would very probably put them out should they perform to the same level as this. But the far greater victory than simply going one step further in Europe is that they at last summoned the drive and conviction that they have so often been lacking.
Long before Jose Holebas gave them a nudge, both metaphorical and literal, in the right direction with his penalty-box push on Van Persie, David Moyes's side had been attacking with purpose. Compared to the utter absence of such a trait in Sunday's 3-0 humiliation by Liverpool, this was a miracle. Finally, finally – whether it be for their manager or simply their own reputations – the players had found a reason to care.
It was not a complete transformation. After Van Persie's third, a confident free kick that tricked goalkeeper Roberto, the Red Devils dropped off, when Sir Alex Ferguson's vintage would have gone for the kill. As has too often been the case this season, it took Moyes far longer to introduce fresh legs than it should have done.
On top of that, United still looked shaky defensively, particularly in the first half, and a better team than Olympiakos would surely have punished them by finishing one of several good chances.
They could not be expected, however, to suddenly fix all their problems in one game. A lot of things have gone wrong for United in 2013-14 and some of those were set in motion much longer ago. For the time being, a display of true commitment to setting things right and getting the job done was the appropriate demand and Moyes's men did well to supply it.
The dampers were put on somewhat by a late injury to Van Persie, which complicates an otherwise ideal evening for Moyes - but at least the Scot will now likely be sweating on his match-winner's fitness rather than his immediate job security.
Though the Dutchman's goals made the difference this time, meanwhile, his heroics should serve as an inspiration rather than an anchor to the talented men around him. Rooney, for example, will come into focus now and the Englishman was nearly as good as his fellow forward. There was no running into each other this time.
With their passion rediscovered at a deafening Old Trafford, perhaps there is hope yet that Moyes and United can finally stop getting in each other's way.
Follow George Ankers on