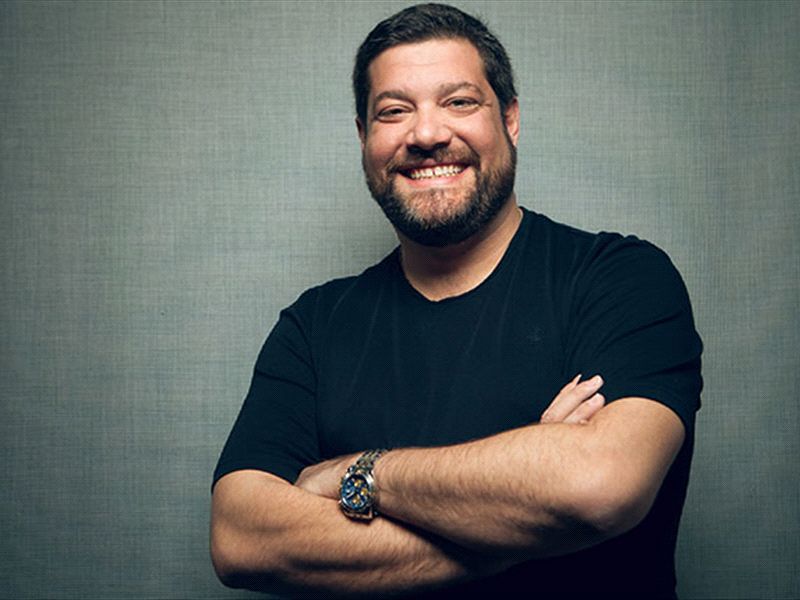 By Mark Doyle in Monza
When
AC Monza Brianza 1912
president Anthony Armstrong Emery pulls up directly outside the front door of his new club's impressive training facilities in a Ferrari, there is an instantaneous temptation to dismiss the English entrepreneur as just another egomaniacal entrant into the ostentatious world of Italian football ownership.
But then, Emery's desire to take a flashy ride to work is perhaps rendered far more palatable by the subsequent revelation that he is afforded no such luxury in Brazil, where he runs another club, Brasilerio Serie D side Alecrim.
"I have to have a squad of six armoured cars with me all times," the
Biancorossi
supremo tells
Goal
. "All bulletproof obviously, but they can also take a grenade, apparently. Not that I ever want to find out, of course!"
A self-made millionaire who has attracted both welcome and unwanted attention on account of his remarkable rise to prominence in Brazil - hence the extreme security measures - Emery exudes confidence and eccentricity in equal measure. Before our interview even begins, the Richmond-raised entrepreneur takes a couple of moments out to address a message to Monza's fans on his
Facebook
page.
IN NUMBERS
Monza's new president

1
Last year Armstrong Emery became the first foreign owner of a Brazilian club - Alecrim.
2
The Monte Carlo native now owns two sides, though, having acquired AC Monza Brianza 1912 in April.
4
The Biancorossi are currently in the fourth tier of Italian football, the Lega Pro Seconda Divisione Group A.
8
Armstrong Emery lived in England until he was eight and grew up a Chelsea supporter.
458
The model of Ferrari Emery drives.
"I try to answer as many posts and questions as possible," the Monte Carlo resident says as he types, "as I want to build as strong a bond as possible with the fans."
He's not afraid to challenge them either, telling the leaders of the club's
ultras
in a recent meeting that if they want their club to be successful, "they can put their hands in their pockets and actually buy bloody tickets, rather than just turn up at the ground and expect me to work miracles."
From talking to the real estate magnate, it's clear that he has a strong understanding of the importance of community. It's hardly surprising, of course, given that he made his fortune in social housing in Natal.
However, it was through football that he made his name, with his takeover of Alecrim last year generating huge media interest as it made him the first first foreign owner of one of the country's clubs.
Indeed, Emery takes enormous pride in his reputation as "the nutty Englishman of Brazilian football" and he fully intends to make just as big and rapid an impression on the Italian game.
To literally illustrate his point, he unveils an image of himself in which he has taken on the persona of 'Uncle Sam' for an upcoming nationwide advertising campaign that parodies the famous US military recruitment poster during the First World War (pictured below).
However, as he is at pains to point out, there is a method to the madness.
"If you look at my company, EcoHouse, since we took over Alecrim, we've probably done 10 times the amount of sales we were doing beforehand," he claims.
It was partially for this reason that he decided in April to acquire a second cash-strapped club, Monza, from his "good friend" Clarence Seedorf. Emery quickly set about stabilising the club but he still has a number of inherited problems to deal with, principally the ongoing legal wrangle of the points deductions that cost Monza a place in next season's Serie C1.
Regardless of the outcome of that battle, Emery has big plans for Monza - a club that has never played in Italy's top-flight but boasts Patrice Evra, Christian Abbiati, Alessandro Costacurta and Pierluigi Casiraghi among its alumni.
Firstly, the club will, along with Alecrim, be aligned with a revolutionary academy project that he is masterminding that will have bases in both Brazil and Italy.
Secondly, Emery intends to turn Monza into an international brand, drawing on the club's connections with the world of Formula 1 and the nearby circuit to do so. Consequently, he has organised a massive media event for September 4 that will pit some of the biggest names from the world of motorsport against journalists and presenters from
Sky Sport Italia
in a charity game that will be broadcast live on the satellite channel.
"The simple goal is to make Monza cool," he says, succinctly.
What Emery is not interested in, though, is signing big-name players coming towards the end of the careers, but rather turning Monza into a respected, well-run club renowned for producing talented young players.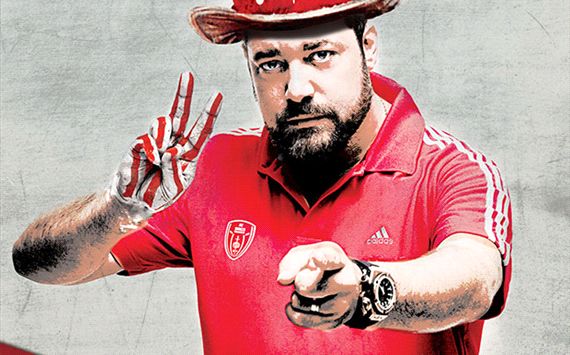 I want you for Monza
| Armstrong Emery is fronting a new advertising campaign
This is underlined by the way in which Emery casually reveals during the interview that he has been offered a famous former Argentina No.10 for next season. "But he wants €40,000 a week. No chance! That is not what we're about.

"If I start looking at the very big businessmen in football at the moment, the Russians and the Qataris, there's a lot of ego involved. There's a lot of flashing money around. That's not good business.

"The aspiration for me is to get this club into Serie B as soon as I can and thus solidify this football club. We want to follow the business model of clubs like Udinese and Heerenveen. These are case studies for us.

"I'm not going to let vanity get in the way of what we're trying to do here. I don't need to feed my ego. It's big enough already!

"What we're doing here is not a pipe dream. It's just about player development and good organisation. I firmly believe that this is the beginning of a very exciting 24 months for Monza."

Whether he can really make real headway in the notoriously political and bureaucratic world of Italian football is open for debate. But when he adds, "I'm not a normal president," it's difficult to disagree.