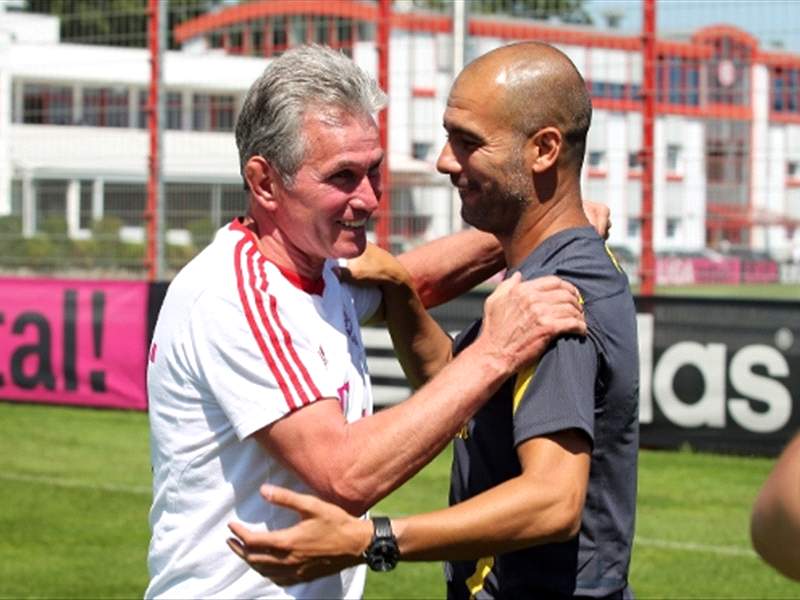 COMMENT
By Enis Koylu
Bayern Munich's future, and, in all likelihood, their next wave of success, is now secure. The announcement that Pep Guardiola will be taking the reins in the summer has ensured that. But there is still much to worry about in the present.
After their record-breaking start to the Bundesliga season under current coach Jupp Heynckes last year, the Bavarians got 2013 off to the perfect start - a 2-0 win over Greuther Furth last Saturday.
But it is all eerily familiar. Last season, they also held a seemingly unassailable lead going into the second half of the season but let it slip away, with Borussia Dortmund claiming their second straight title. Further disappointment followed - BVB also beat Bayern in the DFB-Pokal, before Chelsea triumphed in the Champions League final.
With Heynckes, a legendary figure in German football, set to retire at the end of the season, they will be particularly wary not to suffer the same fate once more.
Previous mid-season announcements of retirement, such as Sir Alex Ferguson's aborted plan to leave Manchester United in 2002, have backfired and left the team floundering. Guardiola himself knows of the potential pitfalls, with his Barcelona side having fallen away at the end of the season when it became apparent that he would leave the club.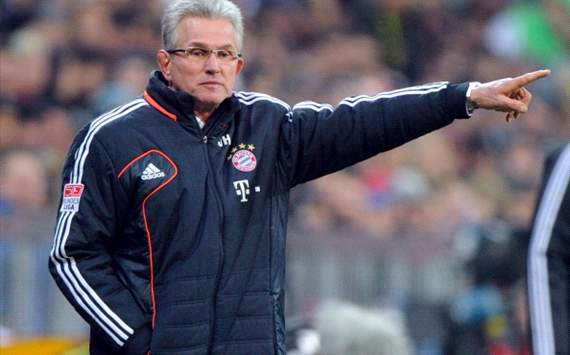 Out with the old |
Heynckes' has just 16 Bundesliga games left in his career
It was telling that they kept the confirmation of Guardiola's appointment secret for a month -
they did not want to destabilise the team, but both club and coach had enough of the endless speculation concerning the 42-year-old's future, according to his agent
.
Sensing the danger, Heynckes has already marked his territory, telling his players to ignore all the hype about the Catalan as they enter a critical six-week period which will define their season on all three fronts. According to
Dr
Rhonda Cohen
, a sport psychologist for the London Sport Institute at Middlesex University, his words are wise ones.
"The wind of change is always difficult and it requires the team to become unsettled and then re-adapt. When leadership is similar then this adaptation can be smooth, however, when there are different styles then transition is more time consuming," she told
Goal.com
.
"When you've worked for the best, then it is easy to drop back and figure that things will probably not be like 'the good ole days' however a team isn't just about the coach. They are a cohesive squad who have had their best-ever start.
TEST TIMES AHEAD
Bayern's next six weeks


Opponent
Competition
Date

Stuttgart (a)
Bundesliga
27.01.2013
Mainz (a)
Bundesliga
02.02.2013
Schalke (h)
Bundesliga
09.02.2013
Arsenal (a)
UCL
19.02.2013
Bremen (h)
Bundesliga
23.02.2013
BVB (h)
DFB-Pokal
26.02.2013
Arsenal (h)
UCL
13.03.2013
"What they need to remember is that a change of driver doesn't have to mean a slowing down in their momentum - a new driver may drive differently however together they can push the accelerator towards success."
Another nagging doubt which is almost certainly at the back of the players' minds is a potential switch in styles when Guardiola takes over in the summer. His Barcelona side played an overtly different style of football to Heynckes' Bayern, and there has been a wave of speculation about new arrivals as Pep looks to mould the team to his own vision.
The likes of Arjen Robben and Mario Gomez, established
Roten
stars, are seemingly incompatible with Guardiola's system, but Cohen believes that all players will have a future in the team if they react to the news in the proper manner.
"Some of players will run for cover and others will rush out to embrace the change," she continued. "Players may be worried as that the 'goal posts' are changing, however change requires taking on board new ways of working.
"The best thing to do is not to fight change as it wastes a lot of energy. They can take current skills and integrate them with a new style of play then they may formulate an even newer and stronger team.
"The only thing you can ever count on in football or sport is change! That's what makes the game exciting to watch."
Despite the positive result against Furth last week, Bayern were far from their brilliant best, and they face a potentially difficult trip to Stuttgart on Sunday. They thrashed their southern rivals 6-1 at the Allianz Arena earlier in the season, and a similar performance against the Swabians would help them settle any nerves.
After last year's disappointment, it would be a tragedy if Bayern failed to give Heynckes a send-off befitting of his career.
Follow
Enis Koylu on