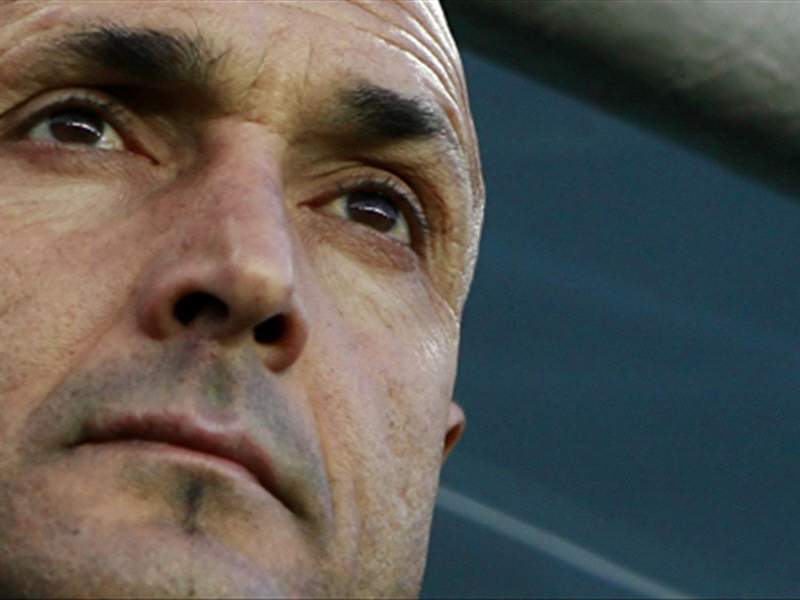 COMMENT
By Mark Doyle
A perusal of the latest odds on
Chelsea
's next permanent manager makes for interesting reading. There is one name conspicuous by its absence. After all, there are not many coaches who can lay claim to have served as an inspiration to Sir Alex Ferguson – but
Zenit St. Petersburg
boss
Luciano Spalletti
is one of them.
When Manchester United routed Roma 7-1 in the second leg of the Champions League quarter-final tie in April 2007, Ferguson described it as "the best night of European football" Old Trafford had ever witnessed.
The Scot was enthused by not only the quality of the football that his side had produced but of the quality of opposition they had come against. Ferguson was fascinated by Roma, who, under Spalletti, had embraced a revolutionary 'striker-less' system which had transformed them from Serie A also-rans to Scudetto contenders.
Despite having watched his side inflict what remains the joint-worst beating in the history of the knockout stages of the Champions League, Ferguson had seen enough of Spalletti's 4-6-0 formation - which was essentially a 4-2-3-1 system but with a
trequartista
deployed in the sole striking role - in United's 2-1 defeat at the Stadio Olimpico in Rome a fortnight before to convince him of its genius.
Indeed, Ferguson used a variation of the system in Europe the following season – and with great success. United claimed the Champions League with a line-up built around the outrageous attacking talent of Cristiano Ronaldo but containing no out-and-out centre forward.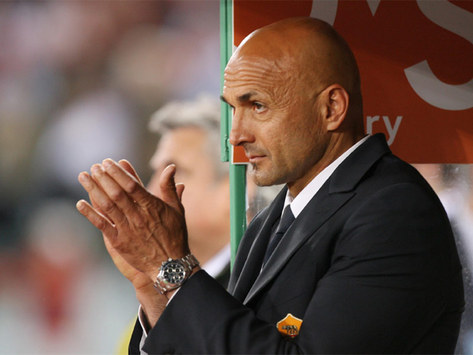 Trend Setter | Spalletti introduced the 4-6-0 formation to great effect at Roma
Spalletti had been doing the same with Roma since midway through the 2005-06 Serie A season, but with Francesco Totti as the fulcrum of his attack. The 52-year-old Valdelsa native had endured a pretty inauspicious start to his career with the Giallorossi up until that point. Spalletti had arrived in the Eternal City after a hugely successful stint with Udinese in which he had qualified the Friuli outfit for the Champions League for the first time in their history.
However, he was struggling to reinvigorate a Roma side which had finished eighth the previous season when he decided upon the radical step of implementing a system without a classic centre-forward, preferring instead to deploy a winger either side of Totti, who was essentially given the freedom to do as he pleased.
The results were spectacular - in every sense - with Roma embarking on a record-breaking 11-game winning streak which would eventually see them finish fifth (later upgraded to second because of 'Calciopoli'), while at the same time drawing plaudits from the neutrals for their attacking play. Far from being a defensive formation, 4-6-0 actually saw the Giallorossi become one of the most attractive sides in Serie A and Spalletti was a popular recipient of that season's 'Panchina d'oro' (Golden Bench) award.
POTENTIAL COACHING VACANCIES

CHELSEA | ROBERTO DI MATTEO

The Italian has been handed the reins until June following AVB's sacking but has no chance of permanent job with Abramovich intent on securing a proven world-class manager.


TOTTENHAM HOTSPUR | HARRY REDKNAPP

Redknapp is expected to take over as England boss - sooner rather than later. Spurs are desperate to hold on to their man but are probably already evaluating successors.

INTER | CLAUDIO RANIERI

The former Roma boss is under intense pressure after eight games without a win. Even if Ranieri steadies the ship, it seems almost certain that he will be axed in the summer.


BARCELONA | PEP GUARDIOLA

The 41-year-old has led the Catalans to 13 titles since taking charge in 2008 but is out of contract in the summer and has yet to sign one of his customary one-year extensions.


REAL MADRID | JOSE MOURINHO

The Portuguese will likely bring the Liga title back to the Bernabeu but he was spotted house-hunting in London over the weekend, sparking rumours of a return to English capital.


BAYERN MUNICH | JUPP HEYNCKES

Pressure is mounting on the German - the Bavarians are seven points behind Bundesliga leaders Dortmund and risk being eliminated from the Champions League by Basel.

Roma continued to improve under their Tuscan coach and they finished as runners-up in 2007, ruining Roberto Mancini's hopes of leading Inter through the season undefeated with a 3-1 victory at San Siro before then defeating the Nerazzurri in the Coppa Italia on the back of a stunning 6-2 first-leg success, which arguably remains the finest exhibition of Spalletti's footballing philosophy.
At that stage, the hope was that Roma were now ready to claim Inter's crown. However, despite managing to claw to within a point of the Nerazzurri by the final round of the 2007-08 season courtesy of a late Scudetto surge, Roma ultimately finished three points off top spot after only managing a draw at Catania, while their title rivals triumphed in Parma thanks to a Zlatan Ibrahimovic double.
Spalletti still speaks mournfully of that dramatic day and it is easy to understand why: he could not have foreseen it at the time but it was the beginning of the end of his Roman reign.
The Giallorossi retained their Coppa Italia crown with another final success over Inter but it quickly became clear the following season that Roma were a fading force. They only managed to qualify for the Europa League and after opening the 2009-10 campaign with back-to-back defeats, Spalletti decided to resign amidst reports of a falling out with his former talisman, Totti.
Spalletti was, of course, succeeded at the helm by Claudio Ranieri and it is an odd quirk of fate that he is now considered as one of the leading candidates to take over at Inter should the under-fire Roman be sacked in the coming days, weeks or months.
There is nothing surprising, though, about Nerazzurri president Massimo Moratti's alleged interest in Spalletti.
Despite not having worked in Serie A in over two years, the Tuscan's stock within his homeland has never been higher, after guiding Zenit to the Russian title in 2010 and into the last 16 of this season's Champions League.
However, it is just as conceivable that Spalletti, despite having recently committed himself to Zenit until 2015, could end up in another one of Europe's top leagues next season. It has already been reported that Andre Villas-Boas' dismissal as Chelsea boss could spark a game of managerial musical chairs, with the
Portuguese having been sounded out about replacing the allegedly Barcelona-bound Luis Enrique at Roma
.
Certainly, Spalletti would represent a good fit for many of the sides who could be looking for a new coach come the summer. His penchant for producing exciting football would tie in with Chelsea owner Roman Abramovich's desire to create a side that is as entertaining as it is successful, while his propensity for playing without a centre forward would be useful at Tottenham Hotspur, given the north Londoners do not currently have in their possession one of genuine world-class status.
Spalletti's fondness of the 'false nine' would make for a smooth transition were he to take over at either Real Madrid or Barcelona in the event that Jose Mourinho or Pep Guardiola should depart Spain in the summer, in light of the fact that the two La Liga giants have both built sides around one player: Cristiano Ronaldo and Lionel Messi, respectively.
While Bayern Munich do possess a genuine No. 9 in the form of Mario Gomez, one imagines that the former Empoli boss could work wonders with their fantastic array of attacking talent, particularly in relation to their wingers.
For now, though, Spalletti is solely focused on leading Zenit into the quarter-finals of the Champions League for the first time in their history. Their last 16 second leg in Benfica tonight is delicately poised after the Russians' 3-2 victory at the Petrovsky Stadium last month but then any game involving Spalletti is worth watching as one is always likely to learn something.
Just ask Sir Alex.