DIGEST

By Martin Macdonald
HOOPER DELIGHTED WITH GOLDEN BOOT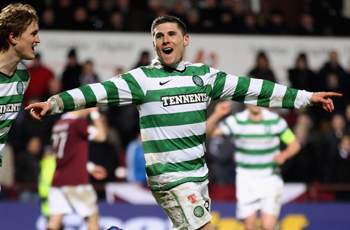 Celtic star Gary Hooper has spoken of his pride at winning the Scottish Premier League Golden Boot award, as well as his side's performance as a whole over this season, in which the Hoops were crowned champions.
The Englishman netted all five goals in last weekend's 5-0 demolition of Hearts which took his tally to 29 this season and the top goalscorer award in the SPL.
Hooper is proud of the personal triumph that he has achieved this season.
"After we won that day at Rugby Park I said I wanted to finish top scorer," he told the media. "I needed one against Hearts, but in the end I got five, so it was a great end to the season.
"I maybe should have scored six! I had a couple of chances in the first half and then Paddy put a wee bit too much on the ball near the end. The only other time I scored five was when I was younger, in Sunday league football," said the striker.
However, the Hoops star is already targeting further success with Celtic and more personal accolades, as Celtic look to embark on a European campaign at the start of next season.
"The Champions League is massive in everyone's career and I would love to play in the tournament and I'd love to score," added Hooper.
MANAGER URGES FANS TO CONTINUE UNITY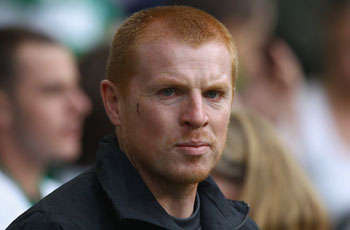 Neil Lennon has praised the attitude of the club's fans after an eventful campaign in which the Hoops ended up as champions.
He also had plenty of thanks to dish out to the ever-supportive home faithful and wants the support to continue into next season in Europe.
"I just wanted to re-iterate my thanks to each and every supporter who has backed the team this season. The title win is shared by us all, players, management, staff, supporters and everyone connected with the club.
"Our fans this season have been unbelievable and vital to our success. Celtic Park has yet again been a brilliant place to play football, it has come alive in recent seasons and the reception the players have been given has been tremendous," said the former Celtic player.
Lennon faces one of his biggest challenges at the start of next season as he attempts to guide Celtic to the Champions League group stage, but stressed that his team are more than up for the task.

"We have played some great football this year and next season we will be aiming to do even better; improvement is what we all strive for. We also have a big test ahead of us as we aim for Champions League football. This is a big ask but it's definitely not beyond us and it is a real challenge which we relish."
FORREST LOOKING FORWARD TO NEXT SEASON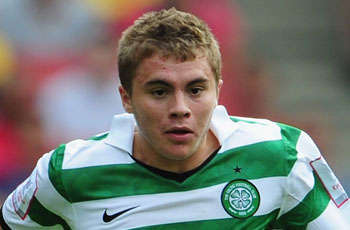 James Forrest has had another terrific season under the guidance of Neil Lennon and the winger is hungry for more success next season.
The Scottish international was named one of Fifa's top 10 players to watch out for next year, and has spoken of his determination to keep doing well for his hometown club.

"I've played a lot of games this season and I'm delighted with that as I think my form's been good as well and I'm just gutted that I was injured for the last few weeks of the season. So all I'm focused on just now is getting back fit and playing for Celtic again," he said.
Forrest also stressed the importance of this year's Europa League campaign, and how it gave the players a taste of European football, something everyone at the club is looking further forward into the Champions League.
"The Europa League this past season was good for the lads as a lot of us hadn't played in it before and it's given us the experience and hopefully we can take that on this year in the Champions League."