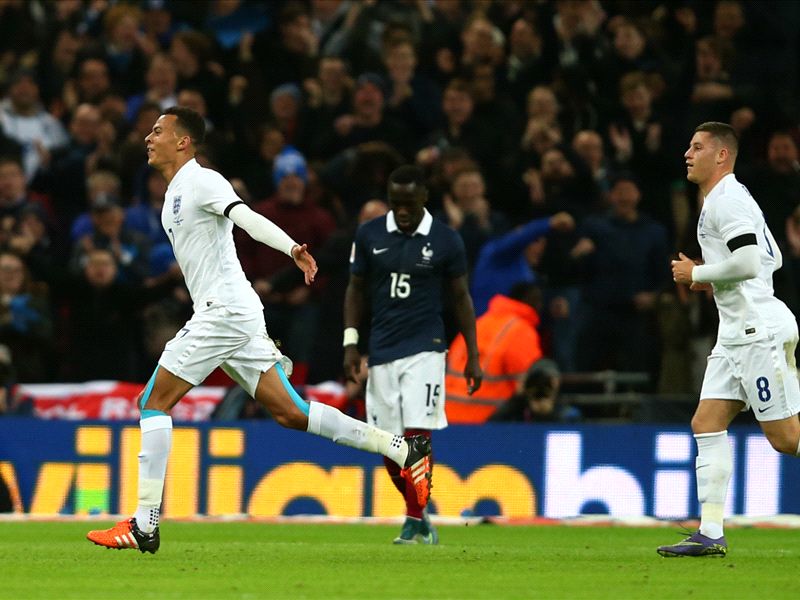 ---

COMMENT
---
On the back of
Dele Alli
's remarkable rise from
MK Dons
starlet to
England
international many former pros have lined up to praise the
Tottenham
midfielder, with a wide range of comparisons being drawn.
One former player in particular, though, has stuck out. Both Sir Alex Ferguson and Teddy Sheringham, an ex-Spurs star himself, have made a point of likening the prodigious Alli to Paul Gascoigne, the immensely talented yet ultimately doomed darling of the 1990 World Cup.
"I've likened him to Paul Gascoigne, the way he's come onto the scene," Sheringham told
Goal
. He looks like he is made for the big scene.
"He plays like he's accomplished, he's made for that type of arena and that's great that he's performing for England as well as he is for Tottenham."
Ferguson chimed in on
Sky Sports
, saying: "He is probably the best young midfielder I have seen in many years, probably going back as far as Gascoigne."
Yet the comparison seems a shaky one; while both players have made their big breakthroughs at international level after fine seasons at Tottenham, Gascoigne – who made his full debut after joining Spurs from Newcastle – was a player who flew by the seat of his pants at all times.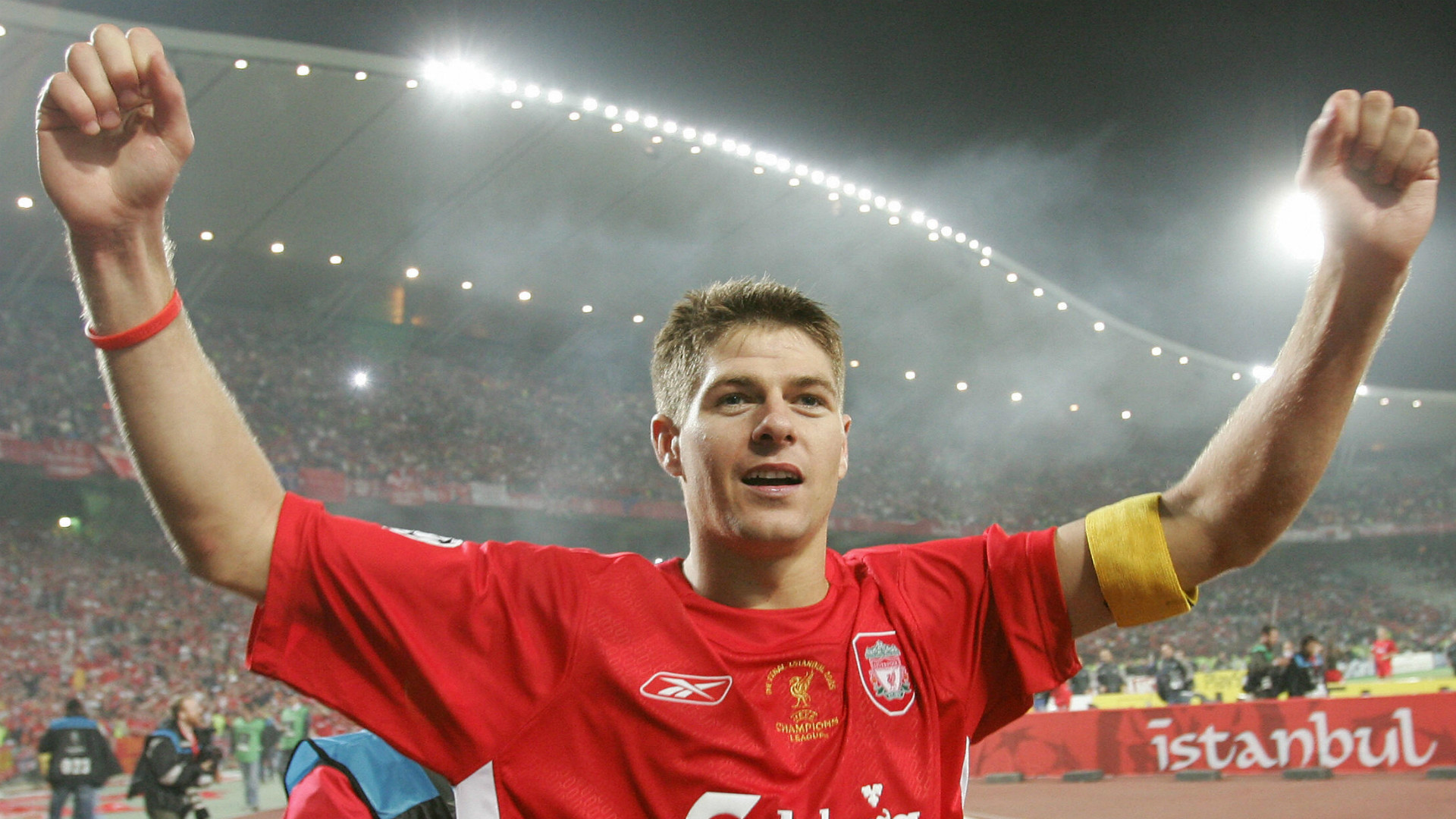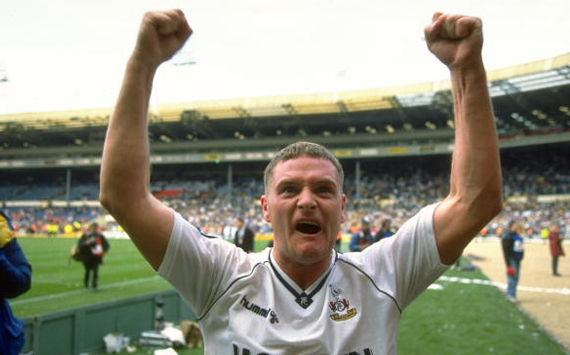 Alli, on the other hand, boasts the discipline to control games as well as the skill to beat players and score match-winning goals, and appears to be far more in the mould of the player who captained the team he supported as a boy: Steven Gerrard.
As Spurs prepare to travel to Anfield this weekend the comparison must be made, especially given Liverpool's failure to recruit the 19-year-old prior to Tottenham's swoop in January of last year.
Alli, whom reports suggest is in line for a huge sponsorship windfall following his debut campaign, has previously spoken of his admiration for Gerrard. "I remember Istanbul, the FA Cup final, and the game against Olympiakos: Gerrard just scoring amazing goals," he said while at MK Dons. "Gerrard was a big influence on why I supported Liverpool."
Gerrard reinvented himself as his career progressed, becoming a deeper-lying playmaker after previously bombing forward as an attacking force, and Alli has already shown that he can do both.
The teenager's age belies his footballing knowledge; he reads the game remarkably well and is as adept at sitting in front of the defence alongside Eric Dier as he is at flicking the ball over his head and volleying home from 25 yards, as he did against Crystal Palace.
Roy Hodgson has been quoted as saying that Alli can do "anything" and the stats would appear to back that up. Mauricio Pochettino has placed a great deal of trust in the young midfielder and he has made 29 appearances thus far this season, scoring seven goals and providing nine assists.
---


READ MORE

|
Milner: Alli will get '10 times better'
---
He has also attempted 90 dribbles – one Twitter account even keeps a tally of his nutmegs – and has won 74 per cent of his 62 tackles. He is often given the freedom of the pitch, but he never foregoes his defensive duties.
It is also instructive to compare Alli's breakthrough season at Spurs with Gerrard's first full campaign at Liverpool, in 1999-2000. Gerrard made the same amount of Premier League appearances that Alli has already clocked up, but scored just one goal and provided three assists. There was also evidence of hot-headedness, with the young Gerrard booked five times and sent off once. Alli, by way of comparison, has collected six yellow cards but has yet to be dismissed.
Gascoigne, though the best English midfielder of his generation, was often misused given his inability to adapt to what a game needed; he wore his heart on his sleeve and carried the hopes of a nation in Italy in 1990 but that was his zenith, his playing style ultimately affecting his longevity.
His story since is well publicised, with injuries contributing to a sad and ultimately tragic downfall.
Gerrard, meanwhile, went from strength to strength after making his Liverpool debut as a teenager and grew from an immensely talented youngster into a much-lauded captain of both his local club and his country.
Alli's future is in his own hands, but the similarities to Gerrard are striking. As he prepares to visit the club he so adored as a boy, he may just prove that he is the heir apparent to the Reds icon.