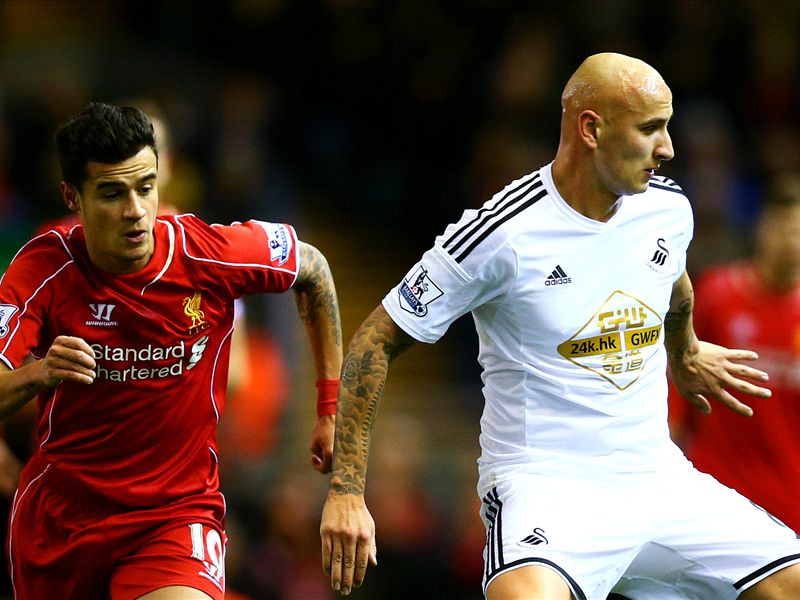 Swansea City
midfielder
Jonjo Shelvey
has been banned for four games after accepting a violent conduct charge from the Football Association.
The charge relates to Monday's 4-1 defeat by Liverpool at Anfield, in which Shelvey clashed with Emre Can but was not punished by referee Andre Marriner during the game.
However, the incident was caught on video, leading to an FA charge, and Swansea state that, while they believe that the incident was accidental, they will not be appealing the charge.
"While the club supports Shelvey's statement that the incident was unintentional, it does not believe the outcome of an appeal would prove positive for the club or player," a statement on the club's website read.
"Shelvey will now serve the customary three-match ban, plus an additional game for his second red card of the season. The ban starts immediately and the midfielder will miss [Thursday]'s fixture at QPR."
Shelvey took to Twitter after the game to explain the clash and also revealed that he had already apologised to Can.
"Just wanna say didn't intentionally elbow Emre Can," he Tweeted. "Was just trying to get my arm across to get round him and it's come off as I'm trying to hurt another [player] and I can assure you that that isn't the case.
"And I had apologised to Emre Can for catching him."