Cristiano Ronaldo has won the 2015 Salon d'Or for the best hairstyle in football after claiming 25 per cent of the vote, with over 7,000 Goal readers selecting the Real Madrid forward.
The Portugal star was picked by around a quarter of participating Goal readers from around the world for his fashionable shaved sides and quiff look. Ronaldo is seen as one of the more conventionally stylish men in football and takes great pride in his appearance on and off the pitch.
Neymar's short-back-and-sides and mop combination finished second with 13% of the vote. The Barcelona and Brazil forward has since cut it all off but we asked readers to vote on his 'classic' hairstyle from earlier in the year.
Graziano Pelle's immaculately constructed, rockabilly quiff came third with 11%. The Southampton striker is widely regarded as having the finest haircut in English football but was perhaps hindered by a lack of name recognition among fans outside the United Kingdom, Italy and Netherlands. Still, a place on the podium is no mean feat for the Azzurri attacker.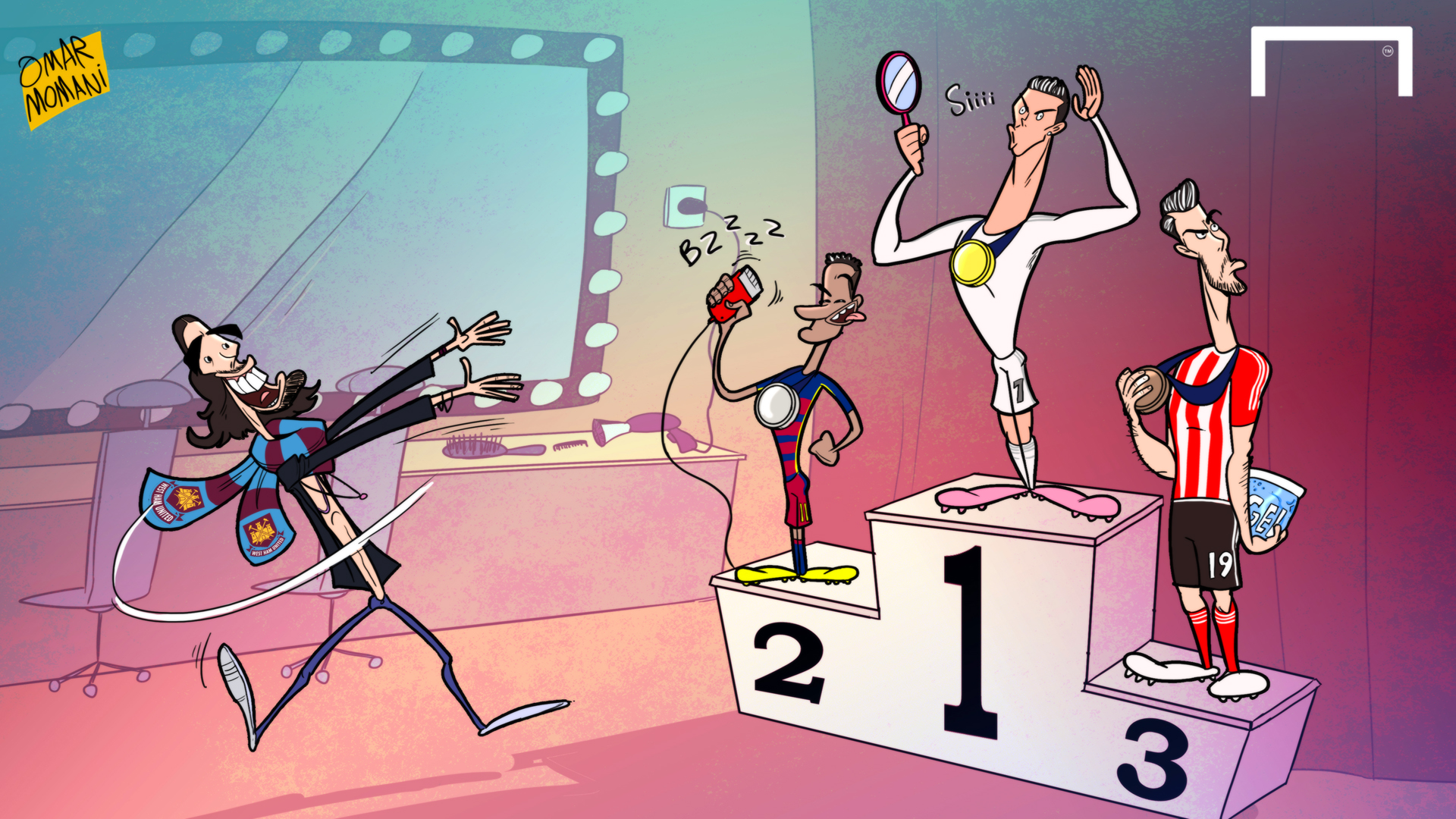 STARS OF THE SALON D'OR | Celeb football fan Russell Brand awards 2015's Salon d'Or top three
You can see the full breakdown of results and revisit the hairstyles in our Salon d'Or 2015 gallery.
Ronaldo won last year's inaugural Salon d'Or with roughly a third of the vote. He finished ahead of Andrea Pirlo and Neymar.
More than 28,000 Goal users voted for the 2015 Salon d'Or.